Abu Dhabi Severs Goldman Sachs Ties Amid 1MDB Case - Media
, 18 March 2019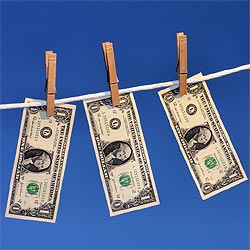 The US banking group's troubles connected to the 1MDB affair have taken another turn.
Abu Dhabi sovereign wealth fund Mubadala Investment Company has reportedly announced it will no longer do any new business with Goldman Sachs, which has become embroiled in controversy over its ties to the scandal-warped 1IMDB state-established fund in Malaysia.

CNN quoted a spokesperson for Mubadala saying: "We have suspended any activities with Goldman Sachs, pending outcome of the ligitation". The law suit refers to how Mubadala had in November last year it was suing the US firm in New York through various subsidiaries. The case claims Goldman Sachs had a central role in implicating International Petroleum Investment Company, a Mubadala subsidiary, in a scheme to launder funds from IMDB.

CNN said Goldman Sachs did not immediately respond for requests for comment late last week.
This publication sought to contact Mudabala about the matter but was unable to reach it at the time of going to press. The matter had not been published on its own website media page.

The stakes for the US firm are high because Mubadala and its subsidiaries hold more than $225 billion in wealth.

The latest development shows how the Malaysian scandal is hitting financial organisations around the world. Singapore kicked out two banks, BSI and Falcon Private Bank, from its financial centre because of serious AML failings. Authorities in Switzerland and the US have investigated the case.

In a surreal moment, funds drawn from 1MDB were used to fund the Hollywood movie about a financial crook, The Wolf of Wolf Street.

A former Goldman banker, Tim Leissner, faces charges related to the 1MDB case. In August, Leissner pleaded guilty in the US to conspiring to steal money from 1MDB.