People Moves
Who's Moving Where In Wealth Management? - Canaccord Genuity, UBS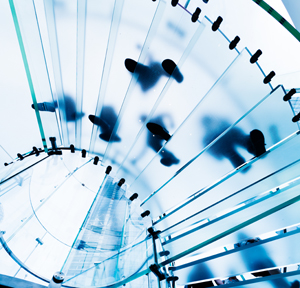 The latest moves in wealth management across Europe, the Middle East and Africa.
Canaccord Genuity Wealth Management
UK advisor Canaccord Genuity Wealth Management has appointed Neil Smith as investment director at the firm's Worcester office.
The hire follows Canaccord's purchase of Worcester-based financial advisory firm McCarthy Taylor to boost its wealth management offering in the Midlands.
The firm's chief executive David Esfandi said: "Developing our regional network and building our presence throughout the UK is a key element of our strategy and the Midlands is an area where we are expanding our presence."
Smith brings 15 years' experience in discretionary investment management, with both private clients and intermediaries, and joins from four years at Seven Investment Management. Prior to that, he spent 10 years as a wealth manager at RBS.
UBS
UBS Asset Management has appointed a new head of its real estate and private equity business.
The organisation has named Joseph Azelby as head of real estate and private markets, UBS said in a statement. Azelby will lead a platform that operates in the US, Europe and Asia. The business oversees more than $100 billion in assets.
Azelby will be based in New York and report to Ulrich Koerner, president of UBS Asset Management and UBS Group EMEA, it said.
Prior to this, Azelby worked at JP Morgan where he was CEO of its real estates global assets business. And before entering finance he was a former American footballer, playing as linebacker for the Buffalo Bills in 1984.
The new role sees him take over from Thomas Wels who has been named divisional vice chairman for UBS Asset Management. (Wels held that role from December 2012, according to a Bloomberg directory of senior financial industry figures.)