Summary Of Executive Moves In Global Wealth Management - December 2018
Editorial Staff, 1 March 2019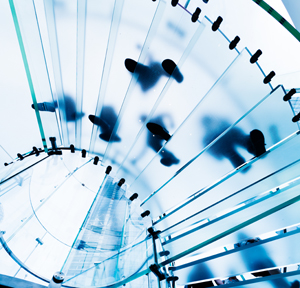 People moves in global wealth management proved lively in the final month of 2018. In the US, for example, the Raymond James business made a raft of hires. There were notable moves in Asia-Pacific and the EMEA regions as well.
Standard Chartered appointed Boutros Klink chief executive, Middle East, excluding the United Arab Emirates. The expanded role means that he oversees Gulf Co-Operation Council and non-GCC countries. Klink handed over his duties for CEO, Bahrain to Abdulla Bukhowa, CEO, Qatar. Abdulla Bukhowa continues to oversee operations in Qatar.

The moves happened after Ahmad Abu Eideh, cluster CEO, non-GCC, retired after working at the bank for eight years. He led the JEIL cluster (Jordan, Egypt, Iraq, Lebanon).

Muhannad Mukahall took on the role of CEO, Jordan and became country head, commercial banking. He joined Standard Chartered in 2013 as head of local corporates, Abu Dhabi and has since held senior assignments including head, international corporates, Abu Dhabi, and country head, global banking, Jordan.

Gurcharan Kadan, CEO, Oman retired from Standard Chartered after 28 years of service. During his career, he has held several senior corporate banking assignments including, head of transaction bank for India, global head of commercial real estate based in Hong Kong, corporate head for Southern Africa, and corporate bank head for Indonesia. His last day with the bank will be 31 March 2019.

Hussain Yafai was appointed CEO, Oman. He also bears the title of country head for commercial banking. He joined the bank in 2005, holding a number of senior positions.
Jamal Tartir, CEO, Saudi Arabia also retired from the bank, following three years of service.
PraxisIFM, a firm providing trust, corporate, fund administration and other services, named business development specialist Richard Harland as head of funds. He is based in London. Prior to this, Harland worked at SEI as head of sales, business development and relationship management for Europe, Middle East and Africa. He has more than 12 years' business development experience together with a background in fund operations, relationship management and product development with UBS, State Street and MUFG. Mr Harland started his career with PricewaterhouseCoopers.
UK-listed Brewin Dolphin appointed Rory Corstorphine as wealth director, bringing the headcount there to 24. Corstorphine began his career in banking in 2000 and joined the discretionary wealth management firm from UBS and Kleinwort Benson.
Canaccord Genuity Wealth Management appointed Angela Lloyd-Read as wealth advisor to join its wealth planning team. Lloyd-Read has more than 15 years' experience working in the wealth planning industry and specialises in pensions, tax and retirement planning for high net worth individuals. Previously she worked at Rosemount IFA and CBW Financial Planning.
Accuro, the trusts and family office business, appointed Siobhan Crick as client services director to join its Jersey office. Crick has 20 years' experience in the implementation of complex structuring arrangements for ultra-high net worth clients, in particular, corporate structuring for clients from the Middle East.
BNP Paribas Asset Management appointed Hilda Tingle as global head of digital marketing - a newly-created role. Tingle is based in London and reports to Roger Miners, chief marketing officer. Tingle has more than 20 years of asset management and digital experience, and joined from JP Morgan Private Bank, where she was head of digital engagement. Prior to this she spent more than 12 years at JP Morgan Asset Management, most recently as head of digital marketing operations, having previously been global business manager (marketing) and head of client communication for the EMEA sector. She began her career at J Walter Thompson in Hong Kong.

Stone Harbor Investment Partners made a number of promotions as it built out its emerging markets credit strategies, global high yield credit strategies, and multi-sector credit strategies. Jim Craige, head of emerging markets, was appointed co-chief investment officer of Stone Harbor, serving alongside managing partner and now co-CIO, Peter Wilby. Having worked side by side as portfolio managers since 1992, the duo continue to work together in leading Stone Harbor's investment focus. Craige stays as head of emerging markets with overall oversight of the asset class, supported by colleagues including Stuart Sclater-Booth and Kumaran Damodaran, both portfolio managers.
Marianne Rossi and William Perry were named co-heads of Stone Harbor's Global High Yield team. Within the developed market sector, Matt Kearns co-manages the firm's US high yield portfolios alongside Rossi; Matt Cottingham co-manages the European high yield portfolios with Wei Romualdo; and Hunter Schwarz co-manages bank loans alongside Cathy Nolan. David Torchia continues as a senior investment leader, running Stone Harbor's multi-sector credit and investment grade developed market teams.
Henley & Partners, a prominent advisor to people seeking residency/citizenship-by-investment visas, made a raft of senior executive changes, including naming its new CEO.
Dr Juerg Steffen was appointed as new group CEO, and Dr Christian H Kälin remains as group chairman. Following a corporate re-organisation two years ago, Dr Kälin took on the additional role of interim CEO. He has relinquished that function to focus on his chairmanship.
Peter Vincent, a senior security professional who joined from Thomson Reuters, was appointed as a new member of the executive committee. Marco Gantenbein, previously managing partner of the Dubai office, was named as group chief operating officer. Andreas Keller, previously MD of Weber Shandwick Dubai, joined as a new managing partner of the Dubai office and head of Middle East.
UK private equity Maven Capital Partners hired Gareth Price to join its investment team. Price is responsible for sourcing venture capital trust (VCT) opportunities, investments for Maven's MBO fund, and its private equity co-investor partner network in the UK's southwest region, as well as managing portfolio investments in the region.
Price brings close to 30 years' investment and corporate finance experience to Maven, having spent his career advising both privately-owned SMEs and companies listed on AIM and the London Stock Exchange Main Market across a range of transactions including acquisitions and disposals, IPOs and debt and equity fundraisings. Most recently Price led the equity portfolio team at The Development Bank of Wales, managing investments across a range of industries, from initial funding to follow on capital and exit. Prior to this, Price was a director at Teathers, where he was an advisor to UK public companies.
Restructuring and insolvency lawyer, David Jones was promoted to the partnership at Carey Olsen in Guernsey. Jones, who joined the firm in 2010, leads the Guernsey team providing specialist advice in relation to business restructuring and insolvency in contentious, non-contentious and multi-jurisdictional matters. Called as a Guernsey advocate in 2014, Jones has acted in relation to many of the most complex restructuring and insolvency assignments in the island.
Tracey Reddings, who had headed up Julius Baer's front office in the UK since her appointment last May, left amidst restructuring of the Swiss bank's operations in the UK. The bank moved from a head of front office role to a more integrated approach. Three heads of relationship report to David Durlacher, chief executive of Julius Baer's business in the UK and Republic of Ireland. They are Annabel Bosman, Rob Woodthorpe-Brown and Rajan Rattan.
BNP Paribas' asset management arm created the new post of climate change research head. Mark Lewis, former Barclays and Deutsche bank analyst and head of research at independent think tank Carbon Tracker, joined BNP Paribas AM's Paris-based climate policy team. He reports to the group's sustainability head, Jane Ambachtsheer.
LGIM appointed Robert White to join its active equity business as fund manager of UK Special Situations Trust. White has managed unconstrained, concentrated portfolios of 30-40 stocks comprising secular growth ideas which trade at compelling valuations. Prior to this, White was a fund manager for a UK equity portfolio at Mirabaud Asset Management. Before joining Mirabaud in 2013, he was a senior associate within transaction services for PricewaterhouseCoopers.
LGIM also appointed Stuart Briscoe and Brad Jacobs. Briscoe joined the team in September as an equity analyst to work on LGIM's UK and Europe growth portfolios, reporting to Gavin Launder. He was previously at ICM where he was an equity analyst covering emerging markets; he also held analyst positions at Sarasin and Henderson Global Investors. Jacobs joined LGIM in October as an equity analyst for the Global Income and Real Income Builder strategies and reports to Nigel Masding. He joined from Goldman Sachs where he was an associate in the investment banking division. Prior to this, he was an engineer at Anglo American.
Wealth manager London & Capital named Ian Hunter in a new role as sales director. A 25-year veteran of banking and wealth management, Hunter joined from Sanlam UK, where he was responsible for growing the wealth planner team and improving productivity there.
South Africa-based Nedgroup Investments named Nick White as head of UK and European distribution. White previously worked at Carmignac, where he was a partner, and head of discretionary business development. He has over 16 years' experience in the industry having also worked for Martin Currie Investment Managers and Invesco Perpetual. He is based in Nedgroup's London office.
JP Morgan appointed Maya Prabhu, a 10-year veteran of Coutts, as managing director and head of wealth advisory for its Europe, Middle East and Africa region. Prabhu is based in London leading a team providing succession planning, family governance and next-generation development to clients across the region. She reports to the region's chief executive, Pablo Garnica. Prabhu most recently served as MD and head of Coutts' wealth advisory services. Prior to that, she worked at New Philanthropy Capital and The Prince's Trust.
Prabhu took over from Paul Knox who was instrumental in bringing Prabhu into the practice. Knox led the bank's wealth advisory practice for the past eight years, and moved into advising the group's largest family offices across the UK and EMEA.
Offshore law firm Carey Olsen Bermuda appointed Bermudians Jay Webster and Keivon Simons. Webster joined as a senior associate following over five years' practice at a London-based international law firm. He specialises in advising clients on employment law and partnership matters, and has experience across multiple jurisdictions. Simons, who was admitted as a Bermuda attorney in 2014, joined earlier this month as an associate advising clients on a range of matters involving wills and estate probate, corporate administration and civil litigation, and brings a background in human rights law.
JP Morgan private bank added three senior advisor roles to expand its reach to ultra-high net worth clients in European territories. David Agie de Selsaeten joined as managing director and senior banker and leads new client acquisitions, while providing wealth management advice and solutions to clients in Belgium, the Netherlands and Luxembourg (Benelux). Prior to JP Morgan, Agie was market head of a single-family office for HSBC in Switzerland. Achim Unger joined as executive director and investment advisor from Deutsche Bank. and will help drive investments strategy and portfolio positioning, keeping an eye on long-term wealth management planning for clients also in Benelux. Akif Söderström, who joined from Danske Bank International as vice president and investments advisor, works with the firm's global investments team advising clients in the Nordics. All three are based in Luxembourg and report to managing director and market manager Riccardo Pironti, a 33-year veteran at the firm.
Sandaire, the international multi-family office, appointed Janet Tarbet as a client relationship director. She previously worked at Signia Wealth Limited, where she was head of client relationships and chief operating officer. Tarbet has more than 18 years' experience in the sector, having previously held a number of senior positions at Coutts & Co.
Janus Henderson Investors appointed Michael C Ho, PhD, as global head of multi-asset and alternatives. He is in charge of asset allocation, multi-strategy and alternatives teams worldwide. He is based in London.
Most recently, Ho was chief investment officer of investment solutions at UBS Asset Management in London. From 2012 to 2017, he was CIO for alternatives, global macro and active emerging market equities, senior managing director and portfolio manager at State Street Global Advisors. Prior to State Street, Ho spent 10 years during two different time periods at Mellon Capital Management managing various investment teams, and was CIO for the firm.
Three new senior relationship managers joined Julius Baer's domestic Spanish business. The new team is based in Madrid and reports to Carolina Martinez Caro, head of Iberia domestic. Heading the new team is Juan José González Quintana, who joined after 12 years at UBS in Madrid where he managed a large portfolio of high net worth Spanish clients and led a diverse team of relationship managers. He was previously at Lloyds TSB where he served clients from Central America as part of the international division. José Casasayas Moro and Ignacio Calderón Aguado both joined as senior relationship managers and bring 30 years' combined experience at UBS with them.
Citi Private Bank named Varun Chugh as the global market manager for the Global India business and Puneet Sanwalka as the head of the India onshore business. Both individuals replaced predecessors. Chugh replaced Debashish Dutta Gupta while Sanwalka replaced Sameer Kaul. Varun Chugh reports to Jyrki Rauhio, South Asia head for Citi Private Bank, and responsible for leading the private bank's offshore and onshore India businesses. Puneet Sanwalka, based in Mumbai, reports to Varun Chugh and Pramit Jhaveri, CEO of Citi India.
Bank J Safra Sarasin named Raphael Alder as head of private banking for domestic in Zurich. Alder has 15 years' experience providing financial advisory services to private banking clients in and around Zurich. Before joining Bank J Safra Sarasin, Alder was in a number of roles at Credit Suisse. In his newly-created role, Alder reports to Yves A Sarasin, who heads private banking for domestic clients in Switzerland.
BNP Paribas Asset Management, part of French banking group BNP Paribas, named Franck Nicolas as senior client solution manager in its multi-asset, quantitative and solutions investment group. Based in Paris, Nicolas reports to Anton Wouters, head of solutions and client advisory. Prior to this, Nicolas worked at Natixis Asset Management where he was head of the investment and client solutions business unit.
Estera, which provides fiduciary and administration services, appointed Conrad Proud as client director for trust services in the Cayman Islands. Proud has almost 20 years' experience in the offshore financial services sector. Immediately prior to joining Estera, he was the trust general manager at the JP Integra Group. He also has trust and private client experience from roles at RBC Wealth Management and Rawlinson & Hunter in the Cayman Islands.
Carey Olsen appointed Julie Currie as a senior associate within its trusts and private wealth practice for Guernsey and Jersey; the firm said it was the first time it has appointed lawyer catering to both islands.
International law firm McDermott Will & Emery promoted 28 lawyers to become partners, taking effect from the start of January.
Ascot Lloyd, the independently-owned UK IFA firm, appointed Michael Covell as chairman, and succeeded Grenville Turner, who stepped down from the post. Covell served as chairman of the Tilney Group between 2010 and 2016.
Mathieu Ferragut was appointed chief executive of CFM Indosuez Wealth, a Monaco financial body which is a subsidiary of Indosuez Wealth Management. He replaced Gilles Martinengo, who retired. Ferragut joined Crédit Lyonnais in Singapore in 1996 as a project manager, then became chief operating officer for Asia. In 2000, he joined Crédit Lyonnais' Miami subsidiary as compliance officer and COO. In 2007, he was appointed deputy CEO of CA Indosuez Wealth (Miami), and, in 2008, its CEO. In his capacity as CEO, he has managed the Indosuez Wealth Group's activities in the Americas since 2013.
Union Bancaire Privée appointed Marc Basselier as head of convertible bonds and Alice de la Morinière as senior portfolio manager. Jean-Edouard Reymond, the previous head of UBP's convertible bonds franchise, left the bank following a transitional period during which he handed over to Marc Basselier and his team. Prior to joining UBP, Basselier led AXA IM's global and European convertible bond strategies team for over 15 years, and before that he was a convertible arbitrage strategy fund manager at BFT. Alice de la Morinière has 15 years' experience in bonds, with a special focus on convertibles.
Unigestion, the asset manager, named Dominik Kremer as head of business development. Kremer joined from Columbia Threadneedle Investments, where he was head of institutional (EMEA and Latin America) and co-head of distribution. He has over 20 years' experience in asset management sales and client service and also held senior positions at Fidelity and Pioneer earlier in his career. He splits his time between London and Geneva.
HSBC made new hires at its wealth and retail banking digital team. Jesper With-Fogstrup joined as global head of digital as a channel responsible for the team delivering business and customer growth through digital experiences. This includes digital acquisition, content management, messaging and optimisation. He joind HSBC from ComparetheMarket.com where he was chief operating officer and prior to that held a number of executive positions in the online travel industry. Kate Simon joined as global head of commercialisation, responsible for working with HSBC's 38 countries and territories to identify and realise the potential of HSBC as a digital business.
Prior to this, Simon worked at The Walt Disney Company where she had global responsibility for growth strategies and business performance of "DisneyLife". Simon has previously worked for a variety of consumer-tech start-ups and corporates including blinkbox Entertainment Group, Majestic Wine, Dixons Carphone and Global Media. She has also been in a number of advisory roles working with early-stage digital disruptors in fintech and eCommerce.
Phil Fearnley joined as head of strategic and organisational development responsible for shaping and integrating the digital agenda across the bank. Fearnley has over 30 years' experience of digital technology strategy development and delivery. Prior roles include digital director for the BBC (British Broadcasting Corporation).
David de Kretser has joined Brewin Dolphin to head up its new Winchester office. He joins from Basingstoke-based IFA firm Aylwin Limited, a firm that Brewin Dolphin is acquiring for an undisclosed sum. The two financial advisors – de Kretser and David Langton - and support staff will move into Brewin Dolphin's new Winchester office after the deal completes in early 2019.
Brewin Dolphin moved its Bournemouth office to Winchester earlier this month to expand its business in the south of England. The existing client-facing team includes Adam Jarvis, Hannah Dampney and Matthew Lyth. The company has 30 offices across the UK, Dublin and Jersey. The acquisition is subject to regulatory approval.