Strategy
Julius Baer Reportedly Targets Onshore Russian Clients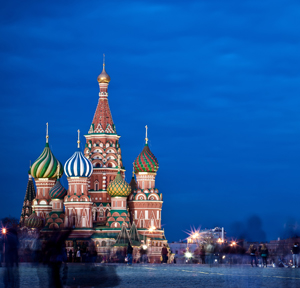 The Swiss bank is reportedly adding up to eight relationship managers to its Moscow office, the report said.
Julius Baer is now targeting Russian high net worth and ultra-high net worth clients, moving directly into the country to connect with this business, according to Bloomberg.
The Zurich-listed private bank wants to attract as many as 200 new clients within the year after establishing a local entity in December, Ewgeni Smuschkovich, market head for Russia, Central and Eastern Europe, was quoted by the newswire as saying. The bank confirmed the report to this publication today.
Julius Baer, which had only a representative office in Moscow, will hire six to eight relationship managers, the report said.
"There are many clients in Russia who still keep their money in deposits rather than use financial consultants," Smuschkovich is quoted as saying. "With our expertise in private banking, we may offer more customized solutions compared with big local banks," such as mortgages on real estate in Europe.
The move might in some ways appear to go against a trend, as Western sanctions against Russia over its alleged incursions into the Crimea and Ukraine have chilled relations between the West and Russia. Wealthy Russians have left the country in recent years, enthusiastically applying for "golden visas" – citizenship/residency-by-investment programmes.
A report late last year, quoting from Russian analytics firm Frank RG, said that HNW Russians keep about $140 billion of their wealth at home, and $315 billion abroad. This is in spite of Russian president Vladimir Putin's call on them to repatriate funds as part of a "de-offshorisation" drive. Compared with 2017, Russian banks in 2018 saw a 15.1 per cent increase in the accounts of their Russian clients. However, only 5 per cent of this growth was the result of a return of capital from abroad, the report said.
The newswire report noted that local banks provide the likes of Julius Baer with competition. State-controlled lenders, Sberbank PJSC and VTB Group, offer wealthy clients more than 3 per cent for one-year dollar deposits.
UBS, Switzerland's largest bank, serves HNW Russian clients from Switzerland, while Credit Suisse has closed its onshore Russian private bank.