Offshore
Private Bank Luminary Weighs In On Swiss-EU Row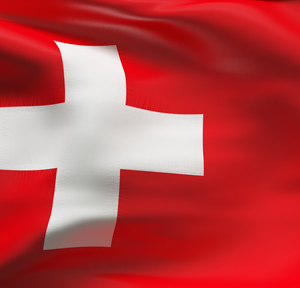 Yves Mirabaud, of the Mirabaud private banking dynasty, urges Switzerland to push ahead for a sweeping accord with the European Union.
A prominent figure in Switzerland's banking sector, Yves Mirabaud, has urged the Alpine state to adopt a framework agreement covering relations with the European Union. EU officials have been pressuring Berne to move, threatening to freeze talks as a way to exert pressure.
Brussels wants Switzerland to adopt a sweeping pact, consolidating a range of bilateral deals. Switzerland, which is not in the EU, has over the years signed about 120 agreements covering areas such as market access, movement, transport and mutual recognition of product and service standards.
While much attention has been focused on the UK's tortured Brexit process, Switzerland's own relations with the EU have not been smooth recently. When Swiss voters in 2014 backed introducing immigration quotas, it prompted anger from the EU, claiming that such a restriction on free movement could restrict Swiss access to the Single Market. More recently, the EU made its continued recognition of the Swiss stock market under MiFID II financial market regulations dependent on how well talks on the framework agreement proceed.
Mirabaud, who is president of the Association of Swiss Private Banks, threw his weight behind a framework agreement.
"The bilateral agreements signed with the EU have brought prosperity to Switzerland. Their strengthening by a common contractual ground is in the best interest of our country, because there is no alternative," Mirabaud, writing in the Tages-Anzeiger publication, said.
Media reports say that the EU has increased pressure on Swiss lawmakers to sign a framework agreement by threatening to stop talks in other areas of bilateral cooperation, such as Single Market access.
(Editor's note: That the EU is taking a hard line towards Switzerland must be seen against a background of the Brexit issue, because Brussels wants to be seen to be tough in protecting terms of Single Market access, for example, and to deter countries from trying to leave the bloc or change the terms of membership. Ironically, pro-Brexit campaigners have sometimes cited Switzerland as an example of a thriving, independent-minded West European country that isn't in the EU. This publication knows that Swiss officials are following the UK Brexit process intently.)