Must-Have Reporting Capabilities for Modern Wealth Managers Chapter 2
Wendy Spires, Head of Research , 30 October 2018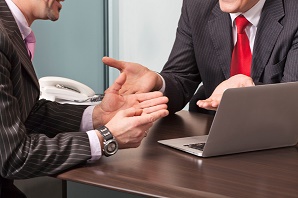 This is the second chapter of a major research report issued by this news service about client reporting.
Clients' reporting preferences are as unique as investors themselves, leaving wealth managers balancing a range of competing requirements as they build their capabilities. Approaches differ, but there are several must-have features experts say firms need to offer today.

This feature forms part of WealthBriefing's new research report, "Client Reporting – Regulatory Burden or Client Engagement Tool?", produced in partnership with Computershare Communication Services. (See the previous chapter here.)
Wealth managers are all at different stages in their digitalisation, with each having their own investment and client servicing style. The reporting ideal differs commensurately from firm to firm. Yet the expert - and end-client - contributors to our latest research report have identified several must-have reporting capabilities for modern wealth managers.

Omni-channel excellence
Currently, in the words of James Day, Managing Director of Peritus Investment Consultancy, "firms' delivery methodologies for reports vary widely between hard copy, PDF, encrypted or not encrypted and online access". Yet a host of spurs to investment in digital delivery channels are in play, not least the hike to printing costs caused by the more regular reporting mandated by the second Markets in Financial Instruments Directive (MiFID II).

"For most clients, but particularly the millennial generation, being able to easily access not only their portfolio values and composition, but also information about performance, is becoming increasingly important," said Emma Bennie, Head of Discretionary at Saunderson House. "As such, having an online portal is now a must-have for wealth managers."

The security benefits of portals over emailed reports are also clear, although it must be conceded that clients can find the added authentication layers to be inconvenient. "The trouble with the portal is that it's a bit of a pain to go into," said Client C, a £2.5 million ($3.2 million) investor in their forties interviewed for our research report. "I trust biometrics and I think I would use an app very much more often."

Our expert panel generally agreed with the assertion that "people increasingly hate paper and paperwork" made by Dr Ariel Sergio Goekmen, member of the executive board at Schroder & Co Bank. However, they also said it must be recognised that sometimes even very tech-savvy clients have a strong preference for paper when it comes to documents warranting serious attention.
Age is not necessarily an accurate predictor of preferences, either. For instance, one very sophisticated client in their 50s interviewed for this report was adamant that they wanted to continue receiving printed packs that they could read with a partner over coffee. Meanwhile, another in their 70s said: "I'm actually not happy with getting hard copy as all my filing is online. What am I supposed to do with all this paper?"
Storage and environmental concerns are clearly driving demand for digital reporting, across the generations, alongside the appeal of greater customisation and drill-down capabilities. "Silver surfers have the time to get quite granular on their portfolios and clients generally get great comfort from knowing the capabilities are available," said Lee Goggin, co-founder of online matching service findaWEALTHMANAGER.com. "It's the same for real-time reporting: most discretionary clients wouldn't want to be logging in all the time, but when they want an update it needs to be right there."

Frictionless user experiences means that app development continues apace, but the help client portals afford in systematising client communications more broadly means this is where many firms are focusing.

"Clients increasing want all their documents stored in a place online where they can access them anytime," said Scott Stevens, head of business development at Quilter Cheviot. "Not only can you deliver client reporting through your portal, you can also use it as a facility to store correspondence and a conduit for delivering marketing messages."

The direction of travel is certainly towards digital reporting, with wealth managers aiming to make great strides in recent years: WealthBriefing research has found that wealth managers are targeting 89 per cent digitalisation by next year, this having stood at 69 per cent in 2016. Yet multi-channel delivery is likely to be the reporting reality (for traditional wealth managers at least) for some time yet.

This, our experts said, makes it imperative that portal, paper/PDFs and any mobile apps are perfectly synchronised in data terms, while also being unified in look and feel. As Chris Brown, wealth management and private banking sector head at Computershare Communication Services, pointed out, continuity is vital, not least in ensuring advisors and clients are seeing the same thing when discussing portfolios.

"Many clients may be quite 'hands-off' but if they have spare moments while they are sitting in a departure lounge, for instance, that's when they'll want to check in on their portfolios," said Brown. "Investors want to see quickly that everything is on track, rather than waiting ages for a report to download which is then very hard to decipher - timeliness and consistency are two key things they are looking for."

Deep customisation capabilities
Although a preference for paper may endure among some clients, digital is clearly the more elegant approach to giving clients the customised views of portfolio performance they desire. As pointed out by Tim Tate, head of customer experience, Barclays UK, firms have to cater both to "those who thrive on detail and those who have little tolerance for it".

It is also difficult to predict preferences, as Dr Ariel Sergio Goekmen explained: "There are very wealthy clients in the UHNW segment who still prefer to receive simplified calculations. However, at the same time, there are many clients who studied finance themselves - or are advised by professionals who did - and want to see statistical measures and evidence." In reality then, creating a one-size-fits-all model for paper-based reporting is likely to be an impossible task, no matter how homogenous a firm's client base seems to be.
Several end-clients interviewed for this report complained that their hard copy reports were often very much line-by-line accounting style and lacking visual representations – something which seems to be down to the difficulty of deciding how much detail to offer as much as the practicalities of doing so. "If you start to report portfolios in data terms, you end up with an awful lot of paper, very quickly," explained Tate. "And, while graphs obviously allow you to deliver easy-to-digest information, often, when you consolidate that type of information into a graph, you lose a lot of the detail."

As Tate observed, "digital reporting allows you to start with the high-level views and offer customised drill-down capabilities as required" so that clients are neither overwhelmed with detail nor left with unanswered questions should they wish – even as a one-off – to get really granular on their portfolio's composition and performance.

However, he cautions that wealth managers need to make sure their systems are really up to the customisation challenge or risk disappointing client experiences that are perhaps worse than offering none at all. "When you start to allow people to drill down into complex portfolios, you're getting to a level of detail that is really hard to render," Tate explained. "You can only do that if your data is strong enough and flexible enough to make that happen very quickly, or you end up with slow delivery and what should be a great digital experience ends up being a very poor one."

Adjusting clients' reporting preferences at review meetings will generate valuable discussions and is proof positive of bespoke service. Yet Tate believes the industry should be moving towards clients customising how reporting information is presented themselves – although not "from scratch", however – as institutions should know their customers well enough to have a good understanding of what they want and need to know, in his view. "It's the final 20% which needs to be customisable by the client, but that's the part which is always going to be very difficult to deliver," said Tate. "Full customisation of views requires the data underneath it to be really granular, easy to mine and easy to surface – that, with legacy infrastructure, continues to be a challenge across the industry."

The scale of this connectivity challenge is made clear by the findings of WealthBriefing's Technology and Operations Trends report for 2018, which found that almost half of wealth managers globally are using four or more systems to construct, manage, monitor and report on investment portfolios, and a fifth upwards of six.