Strategy
JP Morgan Creates UK Apprenticeship Programme With University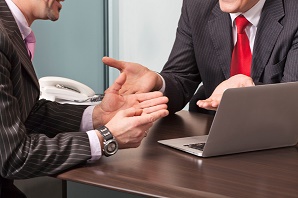 Applications for the new Level 6 Financial Services Apprenticeship programme will open in October 2018.
JP Morgan is partnering with the University of Exeter to deliver financial services apprenticeships to degree level. This is the first time a Russell Group university has provided apprentice training at degree level in this subject area for a global financial services firm.
In October 2018, applications will open for the new Level 6 Financial Services Apprenticeship programme – beginning in October 2019 – which enables individuals to both "earn as they learn" and ultimately, complete a BSc (Hons) degree in Applied Finance from the University of Exeter.
This is in addition to two professional qualifications obtained from the Chartered Institute of Securities and Investments (CISI).
Once apprentices have completed the existing 18-month Level 4 Financial Services Apprenticeship programme, they will move on to the two-year Level 6 programme. Both incorporate one day of study per week.
The partnership brings the firm's Financial Services Apprenticeship offering in line with its established Technology Degree Apprenticeship, where in four years apprentices can gain a BSc (Hons) in Digital Technology Solutions. The Technology Degree Apprenticeship will be delivered by the University of Exeter from September 2019.
"We see this as a game-changer," said Phillip Paige, executive director and UK early years careers lead at JP Morgan. "Many of our apprentices have told us that they would like to receive a degree and this is an opportunity for us to give a diverse group of people the benefit of an Exeter University education. We have no doubt that this partnership will help us attract even stronger candidates to our programmes."
In addition to providing apprentices with the option of pursuing a degree, JP Morgan is offering its existing Bournemouth employees to take up a Senior Leader MBA Apprenticeship from the University of Exeter Business School. This is a Level 7 apprenticeship which will allow the firm to develop high-performing managers internally and will be open to external candidates in future.