Legal
Julius Baer Internally Investigates Venezuelan AML Case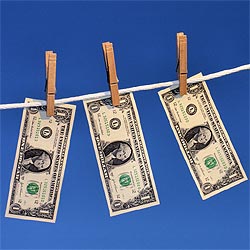 The private bank's CEO said it is not being charged over the matter.
Julius Baer is carrying out an internal probe after a former employee who since his arrest has admitted to taking part in a billion-dollar scheme to launder money extracted from Venezuela's state oil company.
The matter, which first hit headlines at the end of July, was reported again by Bloomberg late last week when chief executive Bernhard Hodler spoke about various issues in Zurich.
The former employee is Matthias Krull, 44, a German resident in the central American nation of Panama, who pleaded guilty to a count of conspiracy to commit money laundering. He was arrested in July and charged with using real estate and fake investment schemes to hide $1.2 billion embezzled from Venezuelan crude oil producer Petroleos de Venezuela.
The bank has stated: "Julius Baer has taken note of the allegations of the July 2018 criminal complaint against several individuals, including a former relationship manager, as well as of the statements in the plea agreement of its former employee. The former employee pleaded guilty to charges brought against him in his personal capacity."
"Julius Baer is conducting an internal investigation based on the information available in the criminal complaint and plea agreement of the former employee. Julius Baer is cooperating with competent authorities – as we typically would in cases involving allegations linked to it. Julius Baer cannot comment on this further until it has completed the internal investigation," it said.