China's 5G Data Edge Bodes Well For Real Estate - Schroders
Tom Burroughes, Group Editor , 28 August 2018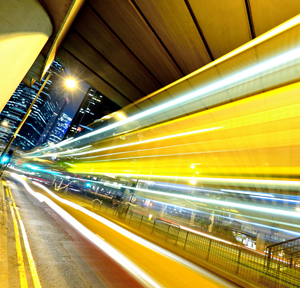 The private bank and investment house argues that a surge in data capability in Chinese cities will boost their real estate prospects.
China is the best placed of any major country in the world to cash in on fifth-generation cellular communications technology, boosting the country's cities and positive for real estate firms investing in them, according to Schroders.

The 5G rollout in China is likely to prompt major investment in a dense network of miniature cell phone towers. Such small cells function over short distances, making them most practical in highly populated cities, adding to the argument that a data-hungry knowledge economy will only thrive in certain cities, fuelling their economic growth and strength. 5G will also enable new technologies such as the "Internet of Things" (the network of every physical thing connected to the internet), practical for the first time, boosting data creation.

"China is at the forefront of a technological revolution and the quantity of data it will yield is unprecedented. For investors in companies based in the country's global cities, this could bring compelling opportunities," Hugo Machin, co-head of global real estate securities, and Ben Forster, equity analyst, global real estate, said in a note.

"Our view is that the knowledge economy (which relies more on intellectual capital rather than physical inputs) is focused on fewer, more important, global cities. Demand for land increases as economic activity strengthens, which means that owners of real assets have pricing power. This is even more evident in China than in other parts of the world, as we saw on a recent visit to two meta-city regions – Beijing and Shanghai," they said.

Companies that own or operate data centres and network infrastructure (macro towers, small cells, fibre) will see increasingly strong demand and will make their cities more productive, they continued.

"Consumption through handheld devices is higher in China than anywhere else in the world. Chinese consumers were quick to adopt the internet, which led to the rise of online retailers and the subsequent introduction of mobile payment facilities. This means that Chinese consumers are used to purchasing and paying online, and new software allowing them to control other areas of their lives could be adopted equally quickly," they said.

China has an edge on 5G over other countries they said.

"5G represents a critical growth point. Companies that own network infrastructure and data centres will benefit from widespread mobile usage of the Chinese consumers and future adoption of the Internet of Things. We think that there is an inflection point coming in how people control their lives through their devices. We think 5G is the catalyst and 5G can only operate over short distances in dense locations, so it needs Global Cities. We think this makes Global Cities even more important to the world economy, underpinning the value of land in specific locations. For investors in companies that will benefit from or facilitate 5G, located in Global Cities, the future could be very bright," they added.