Summary Of Executive Moves In Global Wealth Management - June 2018
Editorial Staff, 21 August 2018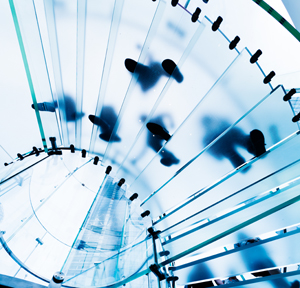 June was a busy month across multiple regions for the wealth management industry.
UK, European moves in June 2018
Wise Funds, the UK-based investment management group, appointed Philip Matthews as a fund manager. He previously spent five years at Schroders and managed the group's UK Alpha Plus Fund and UK Growth Trust. Matthews has almost two decades of investment experience, after joining Jupiter Asset Management's fund management department in 1999. He began managing both retail and UK institutional portfolios in 2001 and ran the Jupiter Growth & Income Fund and served as deputy fund manager of the Jupiter Income Trust.

Close Brothers Group appointed Mike Morgan as group finance director and an executive member of the board of directors, vto take effect in November. Morgan was chief financial officer of Close Brothers' banking division and a director of Close Brothers, the group's banking subsidiary, starting in November 2010. Prior to joining Close Brothers, Morgan held a number of roles at Scottish Provident and RBS, most recently as finance director of the wealth management division of RBS.

Mobius Capital Partners appointed Kunal Desai as senior investment analyst. Desai was previously the former head of Indian equities at Neptune Investment Management. He is responsible for all emerging and frontier markets but will initially be bringing his Indian equity ideas to the firm.

Maitland, the global advisory, and fund administration firm, appointed Tim Oddy as senior relationship manager for its UK and European Union funds business. He was previously managing director for the UK at Ballybunion Capital. Based in London, he reports to Patric Foley-Brickley, head of business development and client management - Europe. Oddy has more than 35 years of experience in relationship and business development and in the sector of securities services, fund administration, financial markets, corporate and investment banking, insurance and asset management.

Stenham Wealth Management, based in Jersey, hired RBC Wealth Management's Tracy Walker. Walker was made a director. She has over 20 years of experience in the investment management area. Prior to this appointment, she worked at Standard Bank, the Africa-based lender.

Geneva-based Union Bancaire Privée named the man leading its business that caters for US residents and citizens, part of a trend of firms catering for Americans who have recently struggled to obtain financial services. UBP, which previously announced that it was setting up UBP Investment Advisors, a Swiss company registered with the US Securities and Exchange, appointed Deepak Soni as CEO.) Soni has worked with US clients for more than a decade, having been CEO of the Vontobel business that focused on US clients – Vontobel Swiss Wealth Advisors AG. Before this, he held business development responsibilities for acquiring clients in the SEC units at Credit Suisse and UBS.

State Street Global Advisors, the asset management arm of State Street, appointed Marcus Miholich as managing director and head of capital markets for Europe, the Middle East and Africa, and Asia-Pacific regions. Miholich is based in London and reports to Tim Coyne, global head of capital markets for the global SPDR business. Miholich joined the global SPDR business in October 2017 from Haitong Securities, where he was managing director. He was most recently responsible for State Street exchange-traded funds' Nordic business development strategy.

Stonehage Fleming appointed Paul Matthams as partner within the family office division in Jersey. Matthams joined from offshore law firm Carey Olsen, where he has been a partner for nearly 20 years. He has over 30 years of experience in the Jersey financial services industry both as a lawyer and as a professional trustee. He has advised individuals and companies on trusts, estate planning and pension issues, and has acted for high net worth individuals and families, family offices, and private trust companies.

Swiss private bank Gonet & Cie appointed Jean-Marc Fellay as chief executive of Gonet Bank & Trust in Nassau, The Bahamas. The firm also appointed Patrick Feuz as executive chairman, and Patrick Guye-Bergeret, Juan Carlos Hofer and Matthias Krull as managing directors in Nassau. Fellay has been chief operating officer and Deputy CEO of Julius Baer Bahamas for the past 11 years, previously with ABN AMRO and EFG. Feuz has been CEO of Julius Baer Bahamas since 2011, and previously with Julius Baer in Geneva, Credit Suisse and UBS. Guye-Bergeret has been senior relationship manager at Julius Baer Bahamas since 2011, and previously with Julius Baer in Geneva and UBS. Hofer has been senior relationship manager at Julius Baer Panama since 2015, and previously with Julius Baer in Montevideo and UBS. Krull has been senior relationship manager at Julius Baer Panama since 2016, and previously with Julius Baer in Caracas and Zurich, Credit Suisse and UBS.

Barclays appointed Steven Penketh as chief operating officer of Barclays International, the business that houses private banking and overseas services. He reports to Paul Compton, COO of Barclays and Tim Throsby, chief executive of Barclays International. He replaced Mike Bagguley, who retired from the bank, a spokesperson told this publication. Penketh, who joined Barclays in 2004, worked in structured products and then in the financial institutions group in the investment bank.

Global investment manager Schroders appointed Peter Hall as its new global head of wealth management. He was most recently chief executive of UK wealth manager Tilney. Hall stepped down in October 2017 after seven years at the helm and more recently has been an advisor to Tilney's parent company Permira on pursuing investment opportunities in global wealth management. Hall replaced Andrew Ross, who has decided to step back from a full-time executive role and will move to a new role within Schroders as vice chairman of wealth management. In this capacity, Ross will advise Schroders on the sector, and provide continuity and focus on the services it offers to families. He will be based in London, and will report to Peter Harrison, group CEO.

Polar Capital, the specialist active asset management group, appointed Peter Leane as head of Nordic region. Leane was previously a managing director at BlackRock (formerly MLIM and Mercury Asset Management), where he spent 24 years.

A prominent Swiss private banking figure who departed the industry six years ago when Wegelin & Co was shut down returned to the fray. Dr Konrad Hummler is chairman of the board of Private Client Bank, a Zurich-based organisation created in 1998, according to its website. The site mentions that Dr Hummler was a former partner at Wegelin & Co and involved with "numerous governing boards and foundation councils".

UK wealth manager Brooks Macdonald appointed Simon Brookes as a director in its financial planning team. Brookes has more than 15 years' experience of providing counsel to high net worth private clients. He joined from James Hambro & Partners. He is a Chartered Financial Planner, holds the Advanced Diploma in Financial Planning and is a Fellow Member of the Personal Finance Society.

Swiss banking group Basler Kantonalbank appointed Regula Berger as head of legal and compliance and chief counsel, taking effect from 1 October. Berger succeeded Christian Schöniger, who decided to retire after 20 years at the firm. She joined from Zuercher Kantonalbank, where she was for more than a decade.

Vanguard Asset Management appointed Simone Rosti as head of Italy. In this newly-created position, Rosti is based at the firm's European headquarters in London. Rosti joined from UBS Asset Management, where he was head of passive and exchange-traded fund sales for Europe.

State Street appointed Geoff Pullen as managing director of alternatives sector Europe, Middle East and Africa. Based in London, Pullen reports to Maria Cantillon, head of sector solutions for EMEA. With 16 years' experience, he joined from Standard Chartered, where he led the transaction banking and securities services sales to European alternative and traditional asset managers.

Swiss-based Falcon Private Bank appointed Dr Matteo Maccio as its chief financial officer, Alaistair Fiddes as its chief operating officer and Marc Ritzl as head of human resources. Maccio, previously from Banque Cramer, is a member of the executive committee. He replace Dr Urs Zgraggen. Fiddes will join as COO, a newly-created role and is also a member of the executive committee. For the last nine years, he has been working at Mubadala Development Company in Abu Dhabi. Ritzl joined from Banque Internationale à Luxembourg (Suisse). Ritzl replaced René Flück who decided to retire after 32 years with Falcon.

Natixis, the subsidiary of Groupe BPCE, appointed Véronique Sani as chief operating officer and member of the senior management committee. She succeeded Norbert Cron, with effect from 18 September. Sani, who has around 25 years' experience in the sector, was most recently chief executive of Société Générale Global Solution Centre in India.

BlueBay Asset Management appointed Sid Chhabra to the newly created role of head of structured credit and collateralised loan obligations. Based in London, Chhabra reports to Mark Dowding and Stephen Thariyan, co-heads of developed markets, and leads the initiative to establish and manage a new range of BlueBay global structured credit and ABS strategies.

Chhabra has more than 15 years of structured credit and CLO experience; most recently he spent seven years as a London-based managing director at Anchorage Capital Europe.

BNP Paribas Asset Management appointed Fabien Madar as co-head of distribution Europe covering southern Europe within its global client group. Madar reports to Sandro Pierri, global head of client group.
Madar, who is based in Paris, was most recently general manager and head of institutional business in Europe for Pioneer Investments' French business prior to its acquisition by Amundi.

Columbia Threadneedle Investments appointed Victor Rozental as sales director Nordics, based in Stockholm. He is responsible for promoting Columbia Threadneedle's range of funds and capabilities to wholesale clients in the Nordics region. He works closely with Ulrik Oxfeldt, who heads up Nordic distribution for institutional clients. Victor reports to Gary Collins, Columbia Threadneedle's Head of wholesale distribution, EMEA and Latin America. Rozental joined from Schroders Investment Management, where he spent eight years. His latest position was client director for the Swedish Institutional and Intermediary markets.

A former chief executive of the French supermarket group Carrefour, Georges Plassat, joined Belgian private bank Degroof Petercam as a senior advisor.

JP Morgan Asset Management appointed Rob O'Rahilly as global co-head of asset management solutions. He reports to Chris Willcox, chief executive of JPMAM, and is based in London. O'Rahilly replaced former global co-head of solutions Jed Laskowitz, who was appointed as CEO, intelligent digital solutions.

Aviva Investors appointed Al Denholm as chief investment officer of solutions. He is based in London and reports to Euan Munro, chief executive of Aviva Investors. Denholm leads a team focused on creating distinctive solutions that deal with the needs of global clients, covering investment solutions, responsible investment, securities finance, investment risk and portfolio construction, and liability-driven investment. Denholm has over 30 years' experience in asset management. Mike O'Brien continued as global co-head of solutions alongside O'Rahilly, having relocated from London to New York.

Credit Suisse appointed Anders Mattsson as managing director and head of Northern and Western Europe Luxembourg. Based in Luxembourg, Mattsson reports to Emma Crystal, head of international wealth management Northern and Western Europe. He also forms part of the senior management team in Luxembourg, reporting to Stéphane Herrmann, chief executive of Credit Suisse (Luxembourg). Mattsson has more than 20 years of experience in the financial industry. He joins Credit Suisse from Deutsche Bank, where most recently he was in charge of the Nordics desk in Luxembourg.

European Wealth Group, the UK-based wealth management firm, appointed Jonathan Freeman as a non-executive director. He has more than 25 years of experience in the financial services. His most recent previous roles include being a director of Hume Capital Securities and the chief executive of Syndicate Asset Management. Freeman is the non-executive chairman of PhotonStar LED Group, the senior independent director of Futura Medical and non-executive director of Braveheart Investment Group.

Hermes Investment Management appointed Ingrid Holmes and Kate Fowler as associate director and analyst, respectively, in its responsibility office. Holmes is responsible for developing and overseeing the businesses policy and advocacy programme and reports into Leon Kamhi, head of the responsibility office. She joins from E3G, where she was a director.

Allianz Global Investors appointed Gavin Counsell as senior portfolio manager within the multi asset team. Counsell is based in the London office and reports to Matthias Mueller, chief investment officer of multi asset active allocation. He joined from Aviva Investors, where he was lead fund manager across a range of multi-asset funds.

Investcorp appointed Heinrich Riehl as managing director in its European sales and marketing team. Riehl is based in London and oversees fundraising and investor relations functions in Europe for Investcorp's credit management and alternative investment solutions businesses. He reports to Jeremy Ghose, head of Investcorp Credit Management. Prior to Investcorp, he was at TCW Europe, where he most recently led the business as chief executive for four years having joined in 2011 as managing director in international marketing. He has over 25 years' experience in global capital markets.

Edmond de Rothschild (Switzerland) announced the death of Francois Hottinger, a member of its executive committee and board of directors. Hottinger had been a member of the firm's board since 1970. A spokesperson for the firm said: "At this sorrowful moment, the members of the executive committee wish to express their sincerest condolences to his family and relatives."

Franklin Templeton Investments appointed Jennifer Ockwell as head of UK institutional. Ockwell is based at Franklin Templeton's London offices and is responsible for institutional sales and client services in the UK. She reports to Martyn Gilbey, UK country head. Ockwell has over 18 years' experience in financial services. She was most recently head of UK institutional at Janus Henderson.

UK financial planning firm Fairstone Group appointed Chris Rigg as chief financial officer. He replaced Gerard Murray, who had only started the role in January 2018. Rigg also joined the Fairstone Group's board of directors. With over 20 years of experience in the finance sector, Rigg has worked at Quantum Pharma, Northern Recruitment Group and Barclays Bank.

Pictet Wealth Management confirmed that its chief executive, Christian Gellerstad, was leaving in September. But the firm stressed that the departure of Gellerstad was not caused by the arrival of Boris Collardi, as reported in the media. The firm said Gellerstad's decision to leave the role as CEO took place before the arrival of Collardi. Gellerstad continues to chair the board of directors of Pictet Bank & Trust in the Bahamas, as well as sitting on the boards of Pictet & Cie (Europe) in Luxembourg and Bank Pictet (Asia) in Singapore.

Saxo Bank appointed Eric Krueger as global head of client services, a newly-created role. He reports directly to Damian Bunce, chief client officer. Krueger is responsible for Saxo Bank's global client services organisation. Prior to Saxo, he was at Barclays Capital and Bank of America Merrill Lynch. He has 20 years' experience in the financial sector.

UK wealth manager Equilibrium Asset Management expanded its client service operation with the hire of six new employees. It appointed Laura Kenmare and Sarah Coleman as client managers, Caroline Knight as compliance associate and James Carr as investment analyst. Also, Joanne Watmore joined as financial controller and Andy Thewlis as technical specialist. Prior to Equilibirum, Carr was a trainee investment manager at Investec Wealth & Investments, Kenmare was at Astute Wealth Management, where she was a paraplanner, Knight was a compliance specialist at Caerus Financial. Also, Watmore joined from Mint Bridging, where she was finance director, Thewlis joined from a support services provider, where he worked on a pensions technical helpdesk, and Coleman was at Coutts, where she was a wealth managers assistant.

Columbia Threadneedle Investments, a global asset management group, appointed Heiko Schupp to the newly created role of global head of infrastructure investments to establish its new operation for clients in the UK and Europe. The firm also appointed three infrastructure investment professionals to join Schupp in the operation - Ash Kelso, Antonio Botija and Ingrid Weston. Schupp has more than 20 years of experience investing in international infrastructure transactions and assets. He joined from Hastings Fund Management. Kelso, head of asset management, joined from PricewaterhouseCoopers. Botija, head of acquisitions, joined from Hastings Fund Management. Weston, senior portfolio manager, joined from HSBC Global Asset Management.

Martin Currie, the global active equity affiliate of Legg Mason, appointed Julian Ide as head of distribution and strategy. Based in Edinburgh, Ide oversees distribution of Martin Currie's range of products across all jurisdictions. Ide, who has over 25 years' experience in the investment management industry, was chief executive of Source ETF until September 2017, and was previously CEO at Old Mutual Global Investors.

Jersey-based Ashburton Investments appointed Tony Wilshin as managing director of its international business. He was made a director of the firm in 2016. As managing director, Wilshin is responsible for the strategic management and enhancement of Ashburton's international offering. He has over 27 years' experience in the financial services industry. Prior to Ashburton, he was executive director, head of operations and head of securities at UBS and Kleinwort Benson.

Stonehage Fleming, the independently-owned family office, appointed Matthew Brown as director of its wealth planning division. Brown has 16 years' financial planning experience. He joined from Thomas Miller Wealth Management. He is based in the firm's London office and will report to Susie Hillier, partner and head of wealth planning.

Canaccord Genuity Wealth Management appointed Michael Caetano and Jason Robilliard as investment directors in the Jersey and Guernsey offices, respectively. Caetano has 20 years' experience in the sector. He has specialist expertise in discretionary investment management, with a particular focus on global fixed income and equity markets and managing tailored portfolios as well as risk-based multi-asset investment solutions. Robilliard has over 25 years' experience in managing discretionary portfolios for private clients and professional investors. For the past 18 years, he has specialised in managing portfolios employing a multi-manager approach. During this time, he has also been the lead manager on two Guernsey registered investment funds.

Standard Chartered's compliance chief, Neil Barry, left the UK-listed bank after a disciplinary probe discovered his behaviour to have been "inappropriate,". "Neil was placed on leave on March 16th, while we investigated speak ups related to his behaviour. As a result of the investigation, we went through a full and fair disciplinary process. This concluded that Neil's managerial style, behaviour and language towards some of his colleagues was inappropriate and not in line with our valued behaviours, although it fell short of warranting his dismissal," Standard Chartered said. "Neil has expressed his regret if any of his interactions with his colleagues caused upset or offence – that was never his intention. He has also acknowledged that as a senior leader he must role-model the highest standards of behaviour," it continued. "Neil and the bank have agreed that, in the circumstances, he will move on and pursue other opportunities. He will, therefore, leave the bank with immediate effect," Standard Chartered added. It did not elaborate on specific details about Barry's actions. Tracey McDermott, head of corporate, public and regulatory affairs, continued to lead compliance operations.

Gresham House, the UK-based alternatives asset manager, appointed Heather Fleming to the newly created role of head of institutional business. Fleming has more than 20 years' experience in the sector. She spent over seven years at Fidelity International, latterly as the group's head of institutional distribution for UK and Ireland. At Gresham House, she works with the head of distribution, Michael Hart. She is based in London and reports directly to Rupert Robinson, managing director, Gresham House Asset Management.

Hermes Investment Management appointed Magnus Kristensen as director of business development for the Nordic region. Based in Denmark, Kristensen reports to Paul Voute, head of European business development. He also continues to build on the firm's operation in ESG and stewardship services. Prior to joining Hermes, Kristensen was head of client relations at Jyske Bank.

UK law firm Irwin Mitchell Private Wealth appointed Tony Bogle to the newly-created role of commercial director. He was most recently head of strategy and performance for Santander UK's retail distribution arm. Bogle works with the four national heads of private wealth – Paula Myers, head of will, trust and estate disputes; Ros Bever, head of family law; Nick Rucker, head of tax, trusts and estates; and Jeremy Raj, head of residential property.

Killik & Co appointed James Bowman, Matthew Greenhill, Simon Bowyer and William Stevens to its wealth planning team. Bowman joined as a wealth planner from Coutts, where he was an associate director specialising in complex pensions.
Greenhill joined from Grant Thornton, where he worked for seven years. Bowyer has also joined the team as a wealth planner. He was previously a client senior manager at Brown Shipley. Stevens joined as a financial planner from M&H Financial Planning.

Nuveen, a global investment manager, appointed Rune Sanbeck as head of international advisory services for the Europe, Middle East and Africa region. Sanbeck leads Nuveen's strategy to deliver the firm's asset management solutions to clients across the EMEA region. He reports to John Panagakis, Nuveen's global head of international advisory services, and is based in the firm's London offices. Sanbeck came from Dimensional Fund Advisors, where he was head of institutional sales and marketing EMEA.

Quilter, the UK wealth manager, appointed Ruth Markland as a non-executive director and senior independent director.

Columbia Threadneedle Investments, a global asset management group, appointed Roman Gaiser as head of portfolio management, high yield, Europe, Middle East and Africa. Based in London, Gaiser reports to Barrie Whitman, head of high yield, EMEA. Subject to regulatory approval, Gaiser manages a number of European high yield portfolios, including the Threadneedle European High Yield Bond Fund. Gaiser was previously head of high yield at Pictet Asset Management from 2011. Michael Poole, current head of high yield portfolio management, EMEA, resigned from Columbia Threadneedle to relocate to his family home in the US.
Brewin Dolphin, UK wealth management firm, appointed Nick Hammond as operations director for its new West End, London office. Hammond has more than 20 years' experience in wealth management and financial services. He joined Brewin Dolphin from Baird & Co. where he sat on the board of directors as chief operating officer.

EFG International put its business leadership and Swiss operations under a single umbrella. The firm's executive committee is composed of six members, while a new global business committee will comprise 13 members, including the heads of EFG's global regions. EFG's business in Switzerland, its largest market, is currently divided between two units, which will be combined. The executive committee will have the following members: Giorgio Pradelli, chief executive; Renato Cohn, deputy CEO and head of investment solutions; Vittorio Ferrario, group chief compliance officer; Christian Flemming, chief operating officer; Thomas Mueller, chief risk officer and Dimitris Politis, chief financial officer.

Goldman Sachs Asset Management hired Peter Thompson as head of its European exchange-traded fund business. He is based in London, and reports to Michael Crinieri, global head of the GSAM ETF operation. Thompson has more than 17 years of experience in the ETF industry and previously served as founder, president and interim chief executive of Source ETF, an independent asset management firm. Prior to that, he spent over 10 years in various trading roles in the Goldman Sachs securities division.

Santander Asset Management promoted fund management head Toby Vaughan to head of multi-strategy solutions. Vaughan joined as a senior fund manager in 2011. He was then promoted to head of fund management, global multi-asset solutions. He spent five years in this role before his new promotion. Prior to Santander AM, Vaughan was at F&C Asset Management and LV Asset Management.

The UK government's threat to force British Overseas Territories to set up public registers of beneficial ownership prompted the British Virgin Islands to hire a prominent constitutional lawyer, Gerard St C Farara QC. He joined other legal luminaries, and is also a senior partner at Collas Crill. Farara is part of a legal team advising policymakers about challenges to the Sanctions and Anti-Money Laundering Act, as well as the public register issue. He joins WithersWorldwide and leading counsel Dan Sarooshi QC of Essex Court Chambers and Professor of Law at Oxford University.

AXA Investment Managers - Real Assets, a European real estate portfolio and asset manager, appointed Justin Travlos as the UK head of asset management. After almost 30 years with the firm, Dorrien Thomas said he was due to retire at the end of 2018. After a handover period, Travlos assumes responsibility for the UK business as UK country team head. He reports to Nathalie Charles, head of development and European country teams. Travlos joined from Stockland, an Australian diversified listed property company, where he was regional development manager. Thomas joined AXA IM - Real Assets in October 1989, first as an investment surveyor and then as a fund manager for various UK-focused vehicles.