People Moves
Who's Moving Where In Wealth Management? - UBS Wealth Management, Hawksford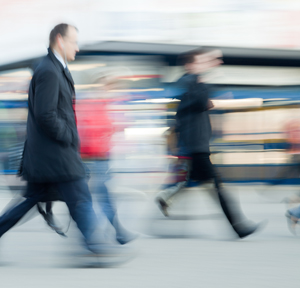 The latest moves in wealth management across the UK, Europe, Middle East and Africa.
Hawksford
Hawksford has appointed Eric Dolan as head of governance, risk and compliance. Based in Jersey, Dolan has overall responsibility for the Europe, Middle East and Africa (EMEA) region.
Dolan will evolve and manage the company's enterprise risk management (ERM) strategy.
He has more than 20 years' experience in the financial services industry, including with the Jersey Financial Services Commission (JFSC). He joins Hawksford from Sanne Group, where he held the post of risk director for two years.
UBS Wealth Management
UBS Wealth Management has made a number of changes in its UK regional offices. Dave Price has been named new branch head in its Midlands office and Matt Noyce has joined the South, South West and Wales team as a client advisor.
Price has been a client advisor at UBS Wealth Management in Birmingham for six years, having joined from Credit Suisse in 2012. He will succeed Phillip Wood, who oversaw the Midlands Office. Wood has taken the decision to focus his time on clients after ten years leading the Midlands office. He will also support regional client advisors in covering existing and future clients in the high net worth (HNW) segment. Price has worked closely as Wood's deputy for the last four years.
Andy Jackson will become deputy branch head. Jackson joined UBS Wealth Management last year from Coutts, following several years running a private investment office.
Noyce will lead business development in Dorset and surrounding area. Noyce has been advising clients for over 15 years, both in the UK and Middle East. He has spent the last 10 years as a director at Coutts.
UBS Global Wealth Management has hired six new staff outside of London since the start of 2018.