People Moves
Who's Moving Where In Wealth Management? - Saxo Bank, Stonehage Fleming, Others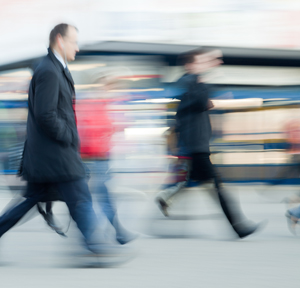 The latest moves in wealth management across the UK, Europe, Middle East and Africa.
Saxo Bank
Saxo Bank, the fintech specialist focused on multi-asset trading and investment, has appointed Eric Krueger as global head of client services, a newly-created role, effective 2 July.
He will report directly to Damian Bunce, chief client officer.
Krueger will be responsible for Saxo Bank's global client services organisation.
Prior to Saxo, he was at Barclays Capital and Bank of America Merrill Lynch. He has 20 years' experience in the financial sector.
Equilibrium Asset Management
UK wealth manager Equilibrium Asset Management has expanded its client service operation with the hire of six new employees.
The firm has hired Laura Kenmare and Sarah Coleman as client managers, Caroline Knight as compliance associate and James Carr as investment analyst.
Also, Joanne Watmore joins as financial controller and Andy Thewlis as technical specialist.
Prior to Equilibirum, Carr was a trainee investment manager at Investec Wealth & Investments, Kenmare was at Astute Wealth Management, where she was a paraplanner, Knight was a compliance specialist at Caerus Financial.
Also, Watmore joins from Mint Bridging, where she was finance director, Thewlis joins from a support services provider, where he worked on a pensions technical helpdesk, and Coleman was at Coutts, where she was a wealth managers assistant.
The firm now has 78 advisors managing almost £800 million ($1.07 million) of assets for over 1,000 families.
Columbia Threadneedle Investments
Columbia Threadneedle Investments, a global asset management group, has hired Heiko Schupp to the newly created role of global head of infrastructure investments to establish its new operation for clients in the UK and Europe.
The firm has also appointed three infrastructure investment professionals to join Schupp in the operation - Ash Kelso, Antonio Botija and Ingrid Weston.
This new investment capability, the team will use Columbia Threadneedle's research across multiple asset classes and geographies, thus working to integrate high quality macro-economic analysis into its investment process. The team will also work closely with the firm's Environmental, Social and Governance investment team.
Schupp has more than 20 years of experience investing in international infrastructure transactions and assets. He joins from Hastings Fund Management.
Kelso, head of asset management, has joined from PricewaterhouseCoopers. Botija, head of acquisitions, has joined from Hastings Fund Management. Weston, senior portfolio manager, has joined from HSBC Global Asset Management.
Martin Currie
Martin Currie, the global active equity affiliate of Legg Mason, has appointed Julian Ide as head of distribution and strategy.
Based in Edinburgh, Ide will oversee distribution of Martin Currie's range of products across all jurisdictions.
Ide, who has over 25 years' experience in the investment management industry, was chief executive of Source ETF until September 2017, and was previously CEO at Old Mutual Global Investors.
Ashburton Investments
Jersey-based Ashburton Investments has appointed Tony Wilshin as managing director of its international business. He was made a director at the firm in 2016.
As managing director, Wilshin will be responsible for the strategic management and enhancement of Ashburton's international offering.
He has over 27 years' experience in the financial services industry. Prior to Ashburton, he was executive director, head of operations and head of securities at UBS and Kleinwort Benson.
Stonehage Fleming
Stonehage Fleming, the independently-owned family office, has appointed Matthew Brown as director of its wealth planning division.
Brown has 16 years' financial planning experience. He joins Stonehage Fleming from Thomas Miller Wealth Management. He will work closely with the existing team and assist in developing and delivering the wealth planning offering to the UK market.
He will be based in the firm's London office and will report to Susie Hillier, partner and head of wealth planning.
Cannacord Genuity Wealth Management
Canaccord Genuity Wealth Management has appointed Michael Caetano and Jason Robilliard as investment directors in the Jersey and Guernsey offices, respectively.
Caetano has 20 years' experience in the sector. He has specialist expertise in discretionary investment management, with a particular focus on global fixed income and equity markets and managing tailored portfolios as well as risk-based multi-asset investment solutions.
Robilliard has over 25 years' experience in managing discretionary portfolios for private clients and professional investors. For the past 18 years, he has specialised in managing portfolios employing a multi-manager approach. During this time, he has also been the lead manager on two Guernsey registered investment funds.