People Moves
Who's Moving Where In Wealth Management? - Julius Baer, Amundi, Others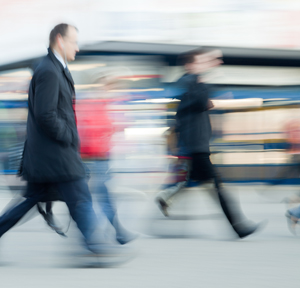 The latest moves in wealth management across the UK, Europe, Middle East and Africa.
Julius Baer
Swiss private banking group Julius Baer has appointed Michel Yigit as new head of intermediaries Zurich and global custody. He replaces Walter Wichert in the role.
He will report directly to Gian Rossi, head of Switzerland.
Yigit joined Julius Baer in 2015 and was initially mandated to grow its UK intermediaries franchise by teams in Zurich, Guernsey and London.
He has over 20 years of experience with financial professionals, having managed various teams and projects in investment banking, global custody and intermediaries at UBS, Brown Brothers Harriman and others.
Amundi
European asset management firm Amundi has appointed Stanislas Pottier as chief responsible investment officer, a newly-created role.
Previously, Pottier was global head for sustainable development at Crédit Agricole and a member of its management committee.
In his new role, he will work on responsible investments across the firm.
Man Group
Man Group, the active investment management firm, has appointed Teun Draaisma as portfolio manager, based in London.
Teun will work in partnership with Ben Funnell, the head of the Man Dynamic Alpha team, to develop a new multi-asset strategy.
He has over two decades of industry experience. He joins the firm from BlackRock, where he was global equity strategist for almost six years.
Isle of Man
The Isle of Man Department for Enterprise has appointed Aidan Doherty as non-executive chair and Michael Crowe as chief executive to lead the Finance Isle of Man Executive Agency.
Finance Isle of Man is an executive agency of the Department for Enterprise which acts as a key decision making and advisory body in the sector. The agency is not a separate legal entity but will instead operate using delegated powers from the Minister for Enterprise.
Doherty has over 40 years' experience in the sector. Crowe is director at Grant Thornton. He has spent 27 years working on the Island.
Wells Fargo Asset Management
Wells Fargo Asset Management has appointed Eddie Cheng as head of international portfolio management within its multi-asset solutions team.
Cheng reports to Nico Marais, president of WFAM and head of multi-asset solutions, and is based in London. He also partners closely with Wai Lee, head of research for the multi-asset solutions team, supporting the expansion of Wells Fargo's Asian business.
He joins WFAM from Schroders, where he was a senior portfolio manager with its multi-asset team.
Chenfei Ma and Stephane Renevier also recently joined WFAM's multi-asset solutions team, Ma as an investment analyst and Renevier as a portfolio manager. Both Ma and Renevier, who most recently worked on the multi-asset team at Schroders, report to Cheng. They are based in London.
UBS
UBS has appointed Lord Hill (Jonathan) as senior advisor of corporate client solutions.
He has been both a European Commissioner and a member of the British Cabinet. Until July 2016, he was the European Commissioner for Financial Stability, Financial Services and the Capital Markets Union. In that role, he was responsible for financial regulation across the EU and the development of a European capital markets union to increase the flow of investment capital.
Lord Hill will be responsible for advising on the challenges and opportunities for business arising from recent political and economic developments in Europe.