Awards
EXCLUSIVE: Winners Of WealthBriefing European Awards 2018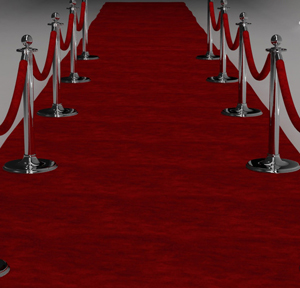 Here the individuals and firms that won - and were highly commended - at last night's European awards programme of this publication.
Practitioners from across the European wealth management sector gathered in London's magnificent Guildhall building yesterday for this year's WealthBriefing Awards. A full description of the programme can be found here.
Congratulations to the winners and those who made it to the shortlist.
WEALTH MANAGEMENT TECHNOLOGY CATEGORIES (TECH VENDORS ONLY)
FRONT OFFICE SOLUTION
WINNER
Expersoft Systems
TRANSACTION PROCESSING SOLUTION
WINNER
ERI Banking Software
PORTFOLIO MANAGEMENT
WINNER
BITA Risk
CLIENT COMMUNICATIONS
WINNER
InvestCloud – Joint winner
SS&C Technologies – Joint winner
CLIENT REPORTING
WINNER
BRT
COMPLIANCE
WINNER
CUBE
CRM SYSTEM
WINNER
Wealth Dynamix
OUTSOURCING SOLUTION
WINNER
Multrees
DATA PROVIDER
WINNER/HIGHLY COMMENDED
Thomson Reuters - Winner
SIX – Highly Commended
CLIENT ACCOUNTING
WINNER
FundCount
RISK PROFILING SOLUTION
WINNER
swissQuant Group
RISK MANAGEMENT
WINNER
Tindeco
ON-BOARDING
WINNER
Appway
INNOVATIVE CLIENT SOLUTION
WINNER
MASTTRO - Winner
Objectway – Highly Commended
CHANGE MANAGEMENT PROCESS/BEST IMPLEMENTATION OF A TECHNOLOGY SOLUTION
WINNER
IRESS
INNOVATIVE FINTECH SOLUTION
WINNER
WealthObjects
WEALTH MANAGEMENT TECHNOLOGY CATEGORIES (IN-HOUSE SOLUTIONS)
INNOVATIVE CLIENT SOLUTION
WINNER
Coutts & Co
MARKETING/PR CATEGORIES
BEST MARKETING OR PR CAMPAIGN
WINNER
Lombard Odier
PRIVATE CLIENT CATEGORIES
PRIVATE CLIENT LAW FIRM
WINNER
Anaford Attorneys - Highly commended
Stephenson Harwood - Winner
PRIVATE CLIENT LAWYER
WINNER
Druces – Robert Macro
PENSIONS ADVISOR OF THE YEAR
WINNER
Sanlam
MANAGEMENT CONSULTANCY
WINNER
EY
INDEPENDENT TRUST OR FIDUCIARY COMPANY
WINNER
JTC
INSTITUTIONAL TRUST OR FIDUCIARY COMPANY - EDITOR'S AWARD
RBC Wealth Management
TAX/ACCOUNTANCY TEAM - EDITOR'S AWARD
BDO
INVESTMENT MANAGEMENT CATEGORIES
ETF PROVIDER
WINNER
Lyxor ETF
PLATFORM PROVIDER
WINNER
Wealth Objects
EXTERNAL ASSET MANAGEMENT PLATFORM AND OFFERING
WINNER
Union Bancaire Privee
ALTERNATIVE INVESTMENT MANAGER
WINNER
Gresham House
FUND MANAGER
WINNER
Sanlam
MULTI-FAMILY OFFICE
WINNER
Stonehage Fleming
PRIVATE INVESTMENT OFFICE
WINNER
Capital Generation Partners
SPECIALIST INVESTMENT MANAGER
WINNER
Tribe Impact Capital
SPECIALIST WEALTH MANAGER
WINNER
ACPI Investments
EUROPEAN PRIVATE BANKING CATEGORIES
BEST PRIVATE BANK CUSTOMER FACING DIGITAL (INVESTMENTS)
WINNER
BNP Paribas Wealth Management
BEST PRIVATE BANK – BEST CREDIT PROVIDER
WINNER
Union Bancaire Privee
BEST PRIVATE BANK – INVESTMENT MANAGEMENT PLATFORM
WINNER
Lombard Odier
BEST PRIVATE BANK – CLIENT SERVICE
WINNER
Banque SYZ
UHNW TEAM
WINNER
BNP Paribas Wealth Management
INTERNATIONAL CLIENTS TEAM
WINNER
Mirabaud & Cie
DOMESTIC CLIENTS TEAM
WINNER
ABN AMRO Private Banking