Strategy
Making HNW Families Master Finance - What's The Best Way?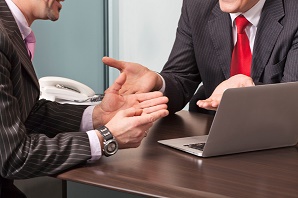 This publication interviewed a partner at Stonehage Fleming about the financial education of wealthy families.
Since WealthBriefing started to look into the financial education of wealth management clients, the big question that has come up time and again is: what's the best way to educate the wealthy about their money?
According to RBC Wealth Management's 2017 Global Wealth Transfer report, general family conversations are the most typical method of learning. There may be benefits to this, but how deep do such discussions go? Can they fully explore topics and areas that challenge the wider public? It appears there are differences of view, because in the aforementioned RBC WM report, it found that 60 per cent of wealth individuals believed family conversations are effective, whereas 79 per cent said that structured financial literacy programmes are effective.
Financial education needs to go beyond formal classrooms or structured learning, despite the figures showing formal education is more beneficial to high net worth individuals, Matthew Fleming, partner at multi-family office Stonehage Fleming told this publication recently.
"Education is really important but it shouldn't all come from us," said Fleming. "There are certain elements that will impact a younger person's relationship with wealth. A lot of that comes from the family itself, it comes from the values that the family have grown up with. We start with the family and understanding what their purpose of wealth is for them. It is much easier to understand the money if you have a more measured approach to it. Where we really come into play is helping all members of the family understand the roots of the wealth. The hard work that has gone into the creation of wealth. It is only once you have figured out the purpose, then that provides a framework for the rest of the family's interaction and education."
"The fact is that our primary role is to help families stay rich not get rich. We educate the family a great deal about risk. And as part of that risk we often act as 'bad cop' for the younger family members who may get approached a lot. We educate them to gently say `no' to opportunities that would skew their risk. Beyond that if they don't have the knowledge already, we will help educate the youngsters on what money is, how to make the wealth for you, and how what the elements of their wealth means," he said.
Easier clients
It seems high net worth clients around the world are not always the most financially educated. In 2014, US-based McGraw Hill Financial joined forces with the World Bank Development Research Group to interview over 150,000 high net worth individuals in more than 140 countries. And they found that only 33 per cent of those adults are financially literate.
But despite a lack of knowledge, Fleming said less financially savvy clients can be easier to deal with. This appears to be a counter-intuitive argument but Fleming explained how it works. "Sometimes if we are being entirely honest a client that doesn't want to be informed is often an easier client, as you can agree very clear parameters for the investment and what they expect from it."
"And we are left to get on with it and report back to the client to ensure that they understand what we have achieved for them. But that is becoming less and less relevant in today's world where most family members want to have more involvement, and therefore want to have greater understanding. It is both a challenge and an opportunity for us to have those sophisticated and engaged clients. It enables us to build a deeper relationship with them, understand their wants and needs, and therefore provide a better service to them. The engagement is pretty critical and more important than the knowledge and understanding from a client's perspective," he said.