Strategy
Charles Stanley Eyes Financial Advice Expansion - CEO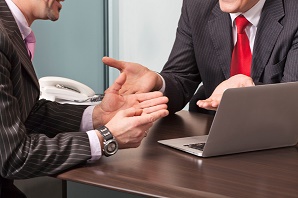 This statements comes as the firm reports its results for the first three months of 2018, where it reported a decline in its assets under management.
The chief executive of UK wealth manager Charles Stanley has said the company will invest in its network of financial advisors, despite decline in its assets under management.
The assets under management of the company declined by 4.4 per cent for the three months to the end of March 2018, compared with the previous three months, with the company blaming the fall in equity markets.
During an update to the Stock Exchange, CEO Paul Abberley, spoke about his firm's plans for the future.
"As we enter our new financial year, our focus remains on growing our higher margin assets," Abberley said. "We also intend to build scale in our execution-only platform and invest in our network of financial planners and distribution capabilities. Concurrently, we continue to work on improving productivity and enhance operational efficiency."
Charles Stanley reported its AuM at £23.8 billion ($34 billion), representing a decrease of 4.4 per cent against £24.9 billion at 31 December 2017, and 0.8 per cent drop compared to £24 billion at 31 March 2017.
The firm also logged a rise in Charles Stanley Direct's inflows, which were up 17.4 per cent year-on-year.
There were reductions in the advisory managed (25.0 per cent) and advisory dealing (22.2 per cent) categories, which the firm puts down to transfers to its other service categories.
In January, this publication reported that Charles Stanley had opened a new office in Southampton. It came after the firm merged its Reading and Oxford operations to open a new office in Botley in December.