People Moves
BNP Paribas AM Creates New C-Level Role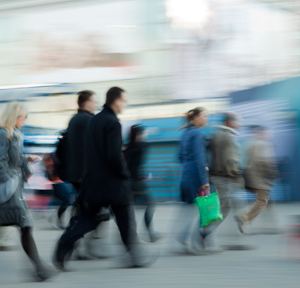 The firm has created the role at the firm in a bid to improve its data management, alongside its artificial intelligence and digital developments.
BNP Paribas Asset Management has appointed Christophe Bonnefoux to the newly-created role of chief data officer.
Based in Paris, he reports to Fabrice Silberzan, BNPP AM's chief operating officer, the firm said in a statement.
In this role, Bonnefoux is responsible for data management, including determining the strategic direction of data integrity and quality, defining the data quality management framework, and promoting and leveraging the use of data management tools.
Before joining BNPP AM, he worked for Arthur Andersen, EY and Accenture Digital, where he advised management committees on their data and business analytics strategies. He is a member of the French Institute of Statistics.
"The creation of this new role is a key step in our ambitious data management plan, which will benefit our clients, along with other initiatives in the areas of artificial intelligence and digital development," Silberzan said "The areas for which Christophe is responsible are key to the future of our company, and his extensive experience, including knowledge of digital challenges and big data will be of considerable benefit."
In February, this publication reported that BNP Paribas AM had launched the European Infra Debt and European Real Estate Debt funds. The launches were BNPP AM's first within infrastructure debt and commercial real estate debt.