Trust Estate
CONFERENCE PREVIEW: Mastering The Wave Of Change - A View From Switzerland, Liechtenstein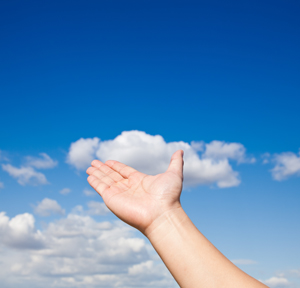 This publication will cover the Swiss and Liechtenstein STEP Federation Conference in January 2018, where issues such as pressures on financial privacy will be high on the agenda. It interviewed HSH Prince Michael of Liechtenstein about the agenda.
Ever-present threats to legitimate financial privacy formed a large part of the inaugural Swiss & Liechtenstein STEP Federation conference in January, and are likely to be also high on the agenda when the same organisation gathers early this month.
The Society of Trust and Estate Practitioners draws together opinion leaders, prominent STEP members and private client wealth management figures to discuss a range of themes affecting the sector. (For a full list of speakers, see here.) And with the MiFID II directive taking effect from the start of 2018, and the EU's data protection rules known as GDPR taking effect in late May, there remains plenty to talk about. The conference, which starts on 31 January and runs to 1 February, 2018, is held in Interlaken, near Berne, the Swiss capital.
Switzerland's national financial regulator, Finma, is, so this publication understands, due at some point to take the country's trust industry under its remit, as discussed last year. While the exact timetable for such a move can be tweaked because of the vagaries of politics and law, this change is likely to be a talking point in January.
Political developments in a number of countries and their impact on private clients figure in the agenda, as do developments in estate planning. The digitalisation of financial life also is a talking point, as is the whole demand for increased transparency. And the past few weeks have seen the "Paradise Papers" leaks – a big haul of private client information, following from the "Panama Papers" haul a year earlier. Both these "leaks" prompt serious questions about the correct boundaries between legitimate privacy and unacceptable privacy.
WealthBriefing spoke to HSH Prince Michael of Liechtenstein, STEP member and chairman of Industrie- und Finanzkontor Ets., a trust company with a specific tradition and expertise in the long-term and trans-generational preservation of wealth. Ahead of the conference WealthBriefing was interested to discuss what he thinks are high on members' agendas. (This publication is covering proceedings from the conference.) Prince Michael is a whole-hearted defender of financial privacy and small financial centres.
"Unfortunately, financial privacy gets more and more eroded and the negative developments predominate. There is a strong request for an exaggerated transparency, which is pursued under various pretext such as `transparency in the public interest to fight against crime'. The picture of the 'filthy rich' is created and wealth is condemned as something unethical. This trend against private wealth is alarming, since property rights are the driving force for a prosperous development of any economy and society," Prince Michael said.
"There already exist different systems in order to guarantee conformity, legality and tax compliance in all financial aspects, such as the automatic exchange of information or anti-money laundering directives. These systems work well and there is no justification for an additional system especially the so-called Beneficial Ownership Register. The BOR simply is a result of a political strive to increase envy and a public dispute in order to justify higher or additional taxes and a stronger redistribution of wealth," he continued.
Prince Michael was asked about the GDPR changes, which affect not just businesses in Europe but have potential extra-territorial influence. "The GDPR rules in Europe will, with all likelihood, not be a net positive for financial privacy, for the reasons laid out before. However, worries about cyber-security will indeed help to increase the public awareness to be more sensitised and responsible with regard to personal date exchange in electronic systems. And big cyber-attacks can be seen as the so-called `wake-up call' for individuals and companies as well, to be more careful with regard to data exchange, data storage and data safety," he said.
Asked about moves by the Swiss to put the trusts sector under Finma's remit, Prince Michael referred to his own country and said: "In Liechtenstein the trust industry is regulated for many years already. The Liechtenstein supervisory system has been repeatedly recognised as highly robust and the Liechtenstein Financial Market Authority supervises accordingly. The international recognition and an effective supervision helps the trust industry to apply and fullfill internationally approved standards."
Prince Michael was also asked about the EU's new succession directive over the past couple of years (affecting the ability of people to choose a jurisdiction for the purpose of writing a will). He replied that it was probably too early to comment at this point on the directives effectiveness.
WealthBriefing asked Prince Michael what he thinks about new technologies such as blockchain, and how they are changing the financial landscape. "New technologies such as blockchain will change processes, but it will not change the essence of the trust business. It will increase efficiency and it will of course pose a big challenge to data protection and data security. I believe, that most trust companies are already examining digial developments. However, a safe implementation will take its time," he said.