Fund Management
JP Morgan Asset Management To Absorb MiFID II Costs; Parent Group Enters Pricing Fray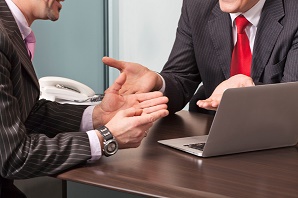 Like many of its opponents, JP Morgan Asset Management has confirmed it will nost pass on MiFID II-related research costs to its clients.
JP Morgan Asset Management will absorb the cost of paying brokers for investment research rather than pass it onto its clients when new European regulation enters into force next year.
The European Union's second iteration of its Markets in Financial Instruments Directive, or MiFID II, takes effect in less than six months. It will require brokers to set a separate price for investment research they provide to asset managers, as opposed to bundling in the cost with trading services.
"Research costs will be paid by the business and not by MiFID II client accounts," JP Morgan Asset Management said in a statement.
The firm's announcement comes amid industry concerns that the regulation risks pushing smaller players to the wall, as they could struggle to absorb the costs and inevitably have to pass them onto clients, in turn causing them to lose business to larger firms.
A number of asset managers, including Vanguard, Jupiter, M&G and Aberdeen have also said they will pay research costs themselves.
Meanwhile, JP Morgan is reportedly proposing to charge as little as $10,000 a year for equity research – the lowest price to emerge so far and a stark contrast to rival Barclays, which has said its clients may have to pay as much as $450,000 for its "gold" top-end research package.
For that fee, clients will have read-only access to JP Morgan's online analyst portal, Morgan Markets, home to all of its analysts' stock reports, Bloomberg reports, citing people familiar with the matter.
Speaking directly to analysts and attending conferences will be costed on a client-by-client basis, and commissioning analysts for specific research will cost more, one of the people reportedly said.
JP Morgan declined to comment.