Summary Of Moves In Global Wealth Management - June 2017
Editorial Staff, 31 July 2017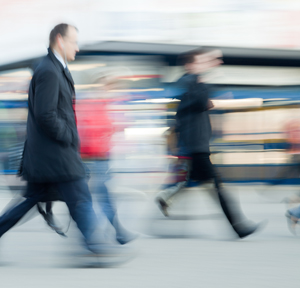 UK moves
Close Brothers Asset Management confirmed that Penny Lovell, head of private client services at the firm, had stepped down from her role.
Lovell, who has been at CBAM for five years, previously she was a managing director at Rothschild Wealth Management and prior to that, a director for eight years at Fleming Family & Partners (as that business was known at the time). Lovell is well-known to WealthBriefing – she has been a judge for this publication's European Awards programme and has commented at panel discussions hosted by this company.

London & Capital appointed Simon Tuck as head of UK wealth. Tuck is based in London and reports to managing director and founder Daniel Freedman. Previously, he worked at Weatherbys Private Bank, where he focused on providing sophisticated personal financial planning to high net worth clients. Prior to this, Tuck was head of financing planning at C Hoare & Co.

International advisory firm Mazars appointed Sarah Lord as a financial planning partner in London. She joined from Killik & Co, where she built and maintained the firm's financial planning business. Prior to Killik, Lord ran her own consultancy; and also worked at both Walker Crips and PIFC.
Miton Asset Management appointed Kevin McFarlane and Paul Kelly to its sales team. They both report to Miton Group head of sales, Neil Bridge. McFarlane was a business development manager at Bordier UK. Before Bordier, he was an investment sales manager at Schroders for over ten years. Kelly came from Schroders, where he was an investment sales manager for ten years.

Tilney appointed Alex Bolton as a financial planner based in its Nottingham office. Bolton is responsible for delivering wealth management advice to clients alongside investment managers, as part of the firm's two expert approach. He joined from Castlegate Financial Management, where he spent four years as a financial planner and pension specialist. Prior to Castlegate, he was a pension advisor at Oval Financial Services.

Coram Asset Management, a UK subsidiary of MitonOptimal Group, appointed two new members to its newly-established advisory board. Ben Yearsley and Peter Geikie-Cobb both joined the Coram advisory board. Yearsley has 20 years' experience in the industry. He is a director of regional independent financial advisor Shire Financial Planning. Geikie-Cobb has more than 30 years' experience in the financial sector. He was most recently managing director at Matterley, the fund management division of Charles Stanley.

Cazenove Capital appointed Mary-Anne Daly as its UK chief executive. Daly succeeds Andrew Ross, who became global head of wealth management for Schroders earlier this year. She joined Cazenove from Baring Asset Management, where she served as head of private client service.

The chairman of two UK regulatory bodies are leaving both organisations, due 31 March 2018. John Griffith-Jones will step down from his posts at the Financial Conduct Authority and the Payment Systems Regulator. Griffith-Jones was appointed as the first FCA chair with in April 2013. He became chair of the PSR when it was established in April 2014.
Law firm Mishcon de Reya appointed Filippo Noseda as partner in its private department. Noseda came from Withers, where he was joint head of Europe private client and tax department.

LGT Vestra appointed Robin Hames to its business development team in a newly-created role as institutional director. He responsible for the development and distribution of the firm's institutional investment propositions for pensions. Hames came from Capita.

Butler Snow hired Kristin Konschnik, a US/international transactional tax attorney and joined the London office. Konschnik is a member of the firm's business services and tax groups, focusing on cross-border tax and transactional matters for both individuals and corporations. She has experience in advising individuals and their companies on US and international transactional tax matters, including cross-border sales and acquisitions.

UK Prime Minister Theresa May appointed Brexit advocate Stephen Barclay as economic secretary to the treasury, a pivotal role overseeing the financial services sector in the City, as Britain prepares to leave the European Union. Barclay will be responsible for financial services for financial services policy and the government's relationship with banks, insurers, asset managers and other firms operating in financial services. Before being elected into parliament in 2010 as MP for North East Cambridgeshire, Barclay worked in financial regulation and then financial crime prevention at Barclays' retail bank.

Liontrust appointed Oisín O'Leary as assistant fund manager, working within its European income team. O'Leary supportx fund manager Olly Russ in running the Liontrust European Income and Liontrust European Enhanced Income funds. He joined the firm from Argonaut Capital Partners, where he was an investment analyst.

Liontrust also expanded its sales team with two new hires to its operations across the UK. Andrew Taylor covers sales for the North of England and Scotland after joining the firm from Neptune Investment Management. Mark Wright covers sales for the Midlands after joining from Jupiter Asset Management. Both will report to Ian Chimes, head of global distribution.

Financial advisor Salisbury House Wealth appointed Tracy Browne as a wealth management consultant servicing ultra-high net worth private clients. She joined the company's private client team in London. Browne has around 23 years' experience in the sector. She previously worked as a private banker at Coutts for 21 years and as a private banker at Citi Private Bank for two years.

Boodle Hatfield expanded its family team with the appointment of Emily Brand to partner. Brand is an expert in all aspects of family law, with particular experience in high-value financial proceedings and resolving international children disputes. She came from Winckworth Sherwood, where she was head of its family team.

Private client investment house Killik & Co appointed Svenja Keller as head of wealth planning. She is responsible for the planning services that run alongside the partnership's investment expertise. Keller joined from Investec Wealth & Investment where she was responsible for building the financial planning team in Birmingham. Prior to Investec, Keller held roles at UBS Wealth Management, PwC Wealth Advisory and John Lamb Partnership.

Succession appointed Ian Shipway as non-executive director of its wealth management advisory business, as the company looks to increase its profile in the wealth management industry. Shipway will sit on the firm's board.

Hargreave Hale appointed Andrew Wood as an investment manager within its Carlisle office. Wood focuses on serving clients across the Cumbria region and the Scottish borders. He came from Brewin Dolphin, where he spent 19 years serving clients from the Dumfries and Galloway area.

One of the most recognisable figures in wealth management consultancy, Ian Woodhouse, has his berth at PricewaterhouseCoopers after spending around seven years at the firm to join Orbium, a financial services and technology consultancy. Woodhouse, who has spoken at events organised by this news service and is a respected commentator on industry issues, holds the role of senior business advisor at the firm.

London- and Paris-based firm Hilbert Investment Solutions appointed David McFadyen as its UK business development manager. McFadyen manages Financial Conduct Authority-regulated intermediary client accounts and market its discretionary portfolio management service. Prior to Hilbert, McFadyen worked for Meteor Asset Management, where he set up its institutional business development team.

Gresham House appointed Michael Hart to the newly-created role of head of distribution Hart will be responsible for distribution across Gresham House's various alternative products. He reports to managing director Rupert Robinson. The new head of distribution has over 20 years' experience in both traditional and alternative asset management. He has served as global head of business development at both Amundi Alternative Investments and Aberdeen Asset Management.

Clarion Wealth Planning appointed financial planner Sam Petts. Petts offers intergrated financial planning solutions to business owners across the North West. Petts has over 15 years' experience in the financial planning industry. He started his career at Caroline Banks and Associates in Mayfair, before joining Killik & Co, where he worked for 12 years, most recently as a partner and head of its Richmond office.

Principal Global Investors appointed Alan Glendon as director of UK fund distribution. Glendon is responsible for building and strengthening relationships between Principal and private banks, wealth managers, family offices and brokers in the UK, Ireland and the Channel Islands. He reports to global head of wealth advisory services Nick Lyster. The new director of UK fund distribution has over 17 years' experience in asset management with a focus on wealth management. Glendon joined from Janus Capital, where he was sales director, responsible for the firm's strategic direction and sales management.

Payne Hicks Beach made two promotions within its family and private client departments. Nick Manners and Caroline Ferrigan were made associates within the firm's family and private client departments, respectively. Manners joined the firm's family operations in 2010. He advises on all areas of family law, ranging from divorce to pre-nuptial agreements. Ferrigan was promoted to associate after only joining the firm in 2016. She advises on a range of private client matters, including trusts, wills and estate planning and personal tax.

UK-listed investments house Shore Capital brought in one of the organisers of last year's victorious Brexit campaign as a senior political advisor. It appointed Matthew Elliott into its capital markets business. Elliott is also a senior fellow at the Legatum Institute, an international think tank, where he is focusing on the UK-US trade deal and researching the rise of populism. Having been chief executive of Vote Leave, the official Brexit campaign in the 2016 EU referendum, he is a prominent UK political campaigner and strategist. He also led the "NOtoAV" campaign that won the 2011 referendum on the Alternative Vote.

Martin Heale, left RBC Wealth Management along with senior colleague Janette Saxer was managing director, relationship management at the Canada-headquartered firm, and part of a London-based team of SEC-licenced client advisors serving US, select Latin American and Caribbean clients. Heale joined the bank in 2011 and previously had worked in a number of senior roles at Kleinwort Benson, most recently, as MD for UK and head of private wealth management. From 1992 to 2005 he worked at Barclays Private Bank. Saxer was a director, wealth management, and had been at RBC Wealth Management from 2002. Like Heale, she specialised in serving US and Caribbean clients via London.

Subsequently, Heale resurfaced at Schroders, leading a new London-based business to serve high net worth US expats. The new entity, Schroder Wealth Management (US) Limited forms part of Schroders' wealth management division and sits alongside its existing UK subsidiary, Cazenove Capital.

Hermes Investment Management appointed Orla Murphy as research director. She is based at the company's headquarters in London. Murphy reports head of investment Eoin Murray. Murphy has over 15 years' experience in the financial services sector. She joins from VTB Capital, where she was business manager for international equities and cross-asset business manager.

St James's Place named Duncan Gregory as head of business for its academy based in Manchester, UK. He most recently served as financial planning director at Prudential Financial Planning. He led the distribution arm of Prudential UK for three years.
Switzerland, Europe

Pictet Alternative Advisors, part of Geneva-headquartered Pictet, appointed Heinrich Merz as head of hedge funds. He leads a team of 14 hedge fund specialists and reports to Nicolas Campiche, chief executive of PAA. Merz has 12 years' experience in the alternative investments industry. Most recently, he was chief investment officer at Amundi Alternative Investments, the specialist alternative boutique of Amundi, where he looked after more than €5.6 billion ($6.3 billion) in alternative assets. Starting his career as a senior analyst at Concordia Advisors, a €2.3 billion multi-strategy hedge fund, he has also worked at Permal Investment Management as deputy chief investment officer.

The UBS regional head for Zurich left the post. Thomas Ulrich, regional and wealth management head for the Zurich business since 2009, became head of governmental affairs, part of the regulatory and governance arm of the Swiss bank. That role means Ulrich puts UBS's case to policymakers. In this position, he reports to Markus Ronner, who is in charge of the UBS regulatory and governance department.
As a result of the appointment, Ulrich took over from Steve Hottiger, who was appointed as senior regulatory strategist – a new role. Hottiger's deputy, Thomas Pohl, remained deputy head of governmental affairs, reporting to Ulrich.

Rothschild Asset Management appointed Stephanie de Saint-Marcq (Geake) as head of asset management Switzerland. Gil Platteau, who has headed the Swiss asset management business since 2013, left Rothschild Asset Management to take on a new role outside the Group. De Saint-Marcq reports to Laurent Gagnebin, chief executive of Rothschild Bank, the firm said in a statement. De Saint-Marcq was previously client relationship manager for the firm's asset management operations in France and Switzerland. She has also worked as an analyst at Microfinanza Rating and as a project manager for the World Microfinance Forum Geneva.

A familiar face in wealth management consulting and research, Sebastian Dovey, stepped down from day-to-day management of Scorpio Partnership, the business he founded with Catherine Tillotson in 1998.
Scorpio's parent company, McLagan - the former was acquired in 2014 – said that Mark Miles, European head of wealth management at McLagan, took over leadership of Scorpio. (McLagan is part of Aon, the financial services group.) Miles is supported at an executive level by directors Caroline Burkart and Annie Catchpole in Europe, associate partner David Lo in the US and Pathik Gupta in Asia-Pacific. He reports to Peter Keuls, global head of wealth management and practice lead for performance at Aon. Miles, who joined Aon in January 2015, has over twenty years of consulting and industry experience in financial services, largely focused on the private banking and wealth management sector.

Intertrust appointed Ian Rumens as global head of private wealth services. He will be based in the firm's Jersey office. Previously, Rumens was director of the private wealth team. He moved to Intertrust after it acquired Elian. He joined Elian in 2009 from a legal fiduciary firm based in Jersey.

Chief operating officer of Liechtenstein-based VP Bank, Martin Beinhoff, left the group. Chief executive Alfred Moeckli and chief financial officer Siegbert Nascher co-head the COO business unit on an interim basis. During his time at VP Bank, the COO was responsible for group credit, group operations and group information technology.