Strategy
Standard Chartered Private Bank Takes Training Of Front-Line Staff Up A Level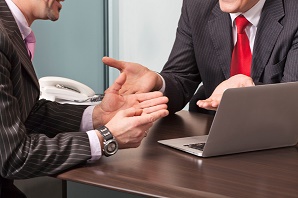 The private bank is teaming up with a training firm and international business school to develop a programme to raise the skills of front-line staff.
Standard Chartered Private Bank has partnered with Fitch Learning, a training and professional development firm, and INSEAD, the international business school, to train front-line staff.
The announcement by the UK-listed bank comes a day after it announced it is joining hands with media and information group Thomson Reuters to launch a digital tool for relationship managers.
The training programme will launch in May, all front-line staff must be enrolled, and it involves a "rigorous assessment process that leads to certification", the firm said.
"Our Private Banking Academy will deliver a forward-thinking curriculum that will equip our people to offer excellent service and relevant wealth management advice to clients in an ever-changing market environment. The Academy is a core part of our commitment to developing all of our employees, and we believe it will set a new industry benchmark," said Didier von Daeniken, global head, private banking and wealth management.
Outstanding programme "students" can attend an executive programme designed by INSEAD that will help them adapt to the fast-evolving and increasingly digital future of private banking, Standard Chartered said.
A number of banks, such as UBS and BNP Paribas, have training courses for wealth management trainees at the graduate and postgraduate level. As a fast-growing region for wealth management, there is considered to be a relative shortage of talented private bankers and managers in Asia. This publication regularly reports on training courses in the sector (see here). Credit Suisse, to take another example, opened a training institute in Singapore in 2014 to develop staff training needs.
Asked about the course by this publication, the bank responded: "The academy training programme is intensive, and designed to get our front-line teams to the level that the certification warrants, both through the curriculum and ongoing coaching. They will have a few opportunities to undergo the programme."
"In the fast-changing world of finance, new sources of competition have emerged and new opportunities are opening up. The role of a relationship manager is evolving into that of a trusted advisor who provides solutions, and this requires a refreshed set of skills, expertise and understanding of the client. Ensuring this successful transition will become a real differentiator for private banks," said Massimo Massa, Rothschild professor of banking and professor of finance at INSEAD.
As announced earlier this week, meanwhile, Standard Chartered Private Bank has introduced ADVICE, a digital wealth advisory tool for its relationship managers that integrates the private bank's suite of house views and investment recommendations with Thomson Reuters' real-time market information.
Powered by Thomson Reuters Eikon, a financial markets information and analytics platform, RMs can access ADVICE via their Thomson Reuters Eikon-enabled desktops.