Strategy
Deutsche Bank Plans Major Overhaul; Refines Wealth, Asset Management Focus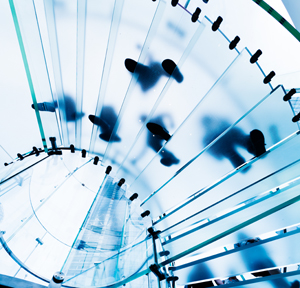 Germany's largest lender has announced a strategic revamp of its business model as it looks to kick-start recovery efforts and mend dents delivered to its balance sheets from recent litigation battles.
Deutsche Bank, which in recent years has spent billions of dollars resolving legacy issues, plans to raise around $8.4 billion of capital, partially list its asset management arm and revamp its business model in a bid to recover and reinvent itself.
Germany's largest lender says it will strengthen its position in its home market, while retaining a global reach in wealth management, asset management, and corporate and investment banking.
The bank's strategic overhaul, decided at a supervisory board meeting on Sunday, follows a net loss of $1.5 billion logged for last year and is part of a drive to draw a line under a string of scandals, litigation and compliance battles that have dented its balance sheets for the past five years.
The Frankfurt-headquartered lender is looking to raise approximately €8 billion ($8.4 billion) of capital from the issuance of new shares. It is also targeting an additional €2 billion of capital accretion within two years from asset disposals and a flotation of a minority stake in its asset management business.
Deutsche Bank plans to launch the rights issue of 687.5 million new shares on March 21.
Shares in the lender were down 6.24 per cent around 12:30pm on 6 March at €17.94 per share.
The bank says it will now focus on three main business divisions: a private and commercial bank; Deutsche Asset Management; and an integrated corporate and investment bank.
"Our international private and commercial clients business will be part of [the private and commercial banking] division, as will our global wealth management business, which we intend to grow further," chief executive John Cryan said.
Additionally, the lender says it will align various technology and overhead functions to its business divisions to "increase accountability and reduce costs".
Deutsche Bank is targeting an adjusted cost base of around €22 billion by 2018 and about 21 billion by 2021, compared with the €24.1 billion reported in 2016. This is expected to cost approximately €2 billion, Deutsche Bank says, with the majority anticipated to be incurred between 2017 and 2019.
"We have not simply revived old concepts," Cryan said. "Without placing any self-imposed limits on our thinking, we selected the right structure for us to react quickly and firmly to the needs of our clients, given a dynamic market environment and new regulatory requirements."
He added: "I am proud that together we have made progress since the autumn of 2015 and have put the worst crisis for decades behind us. With today's decisions we are creating a Deutsche Bank which is stronger and which can look forward again and grow with confidence."