People Moves
Guernsey Finance Steps Up Asian Drive With Hong Kong Rep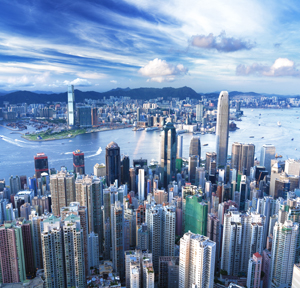 The IFC's promotional agency has appointed its first Hong Kong-based representative, with a remit that includes spreading the message across Southeast Asia.
Guernsey Finance, the body that promotes the island's financial sector, has appointed Christopher Chan as its first Hong Kong representative, highlighting how IFCs are making a push into Asia.
Chan, who takes up his post later in February, will lead Guernsey's promotional efforts in Hong Kong and provide a permanent on-the-ground presence for Guernsey Finance and its member firms. He will also help push the IFC's profile across Southeast Asia, the organisation said in a statement yesterday.
The agency opened its Hong Kong office at Three Pacific Place in Admiralty, Hong Kong, in March last year. It was initially used as a base from which Guernsey Finance's Shanghai-based China representative, Wendy Weng, carried out promotional activities in Southeast Asia, and also by the Guernsey Financial Services Commission to provide regulatory advice to those in the region who might be considering Guernsey-specific ventures.
"We've had a really positive experience since opening our Hong Kong office, so much so that we now require a permanent representative to be based there," said Kate Clouston, director of international business development at Guernsey Finance.
Chan has worked in Hong Kong's financial and corporate services sector for the past six years, with a particular focus on business development.
The Hong Kong office is Guernsey Finance's second overseas outpost. Its launch followed the opening of a Shanghai office in 2007.