Financial Results
Julius Baer Posts Robust Full-Year 2016 Results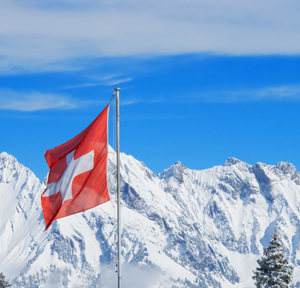 Julius Baer has today presented its 2016 full-year financial results.
Assets under management at Julius Baer grew by 12 per cent to hit a record SFr336 billion (around $339 billion) at the end of 2016 compared to SFr299 billion a year earlier, according to the Swiss private bank's latest full-year results.
A number of factors catalysed the hike in AuM, the statement said, including: market performance of SFr12.7 billion; net new money of SFr11.9 billion; a net acquisition impact of SFr11.2 billion following the first-time consolidation of Kairos Investment Management; the acquisition of Commerzbank International SA Luxembourg; and a small positive currency impact of SFr0.7 billion.
"After a modest start, net new money gradually accelerated during the year, ultimately reaching 4 per cent, at the lower bound of the group's 4-6 per cent annual target range," Julius Baer said.
Operating income rose by 6 per cent to SFr2.85 billion (end-2015: SFr2.69 billion) while adjusted net profit for the group climbed to SFr706 million, up 153 per cent (or 1 per cent excluding the 2015 US provision).
Meanwhile, adjusted operating expenses fell to SFr2.05 billion - down 16 per cent - as the previous year's expenses included the 2015 US provision of SFr521 million. Excluding the provision, adjusted operating expenses rose by 8 per cent.
The bank's number of relationship managers also grew by 166 to 1,383; 50 came from Kairos and CISAL, and 116 through external recruitment.
"The very significant recruitment-based net increase follows the strategic decision at the start of 2016 to capitalise on market conditions by hiring a large number of experienced private bankers[…]," the bank said.
"We've seen momentum in client interest and activity picking up," chief executive Boris Collardi said in an interview with Bloomberg. "There is still lots of cash on the sidelines waiting for a clearer indication of how the US will interpret its new role on the global scene."