People Moves
OppenheimerFunds Hires Head Of EMEA Distribution, Head Of International Distribution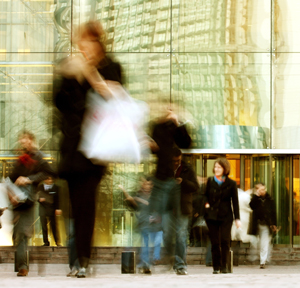 The global asset manager, which manages more than $219 billion in assets, has made two appointments within its London team.
OppenheimerFunds has appointed Doug Stewart as head of Europe, Middle East and Africa distribution while internally promoting Paul Eisenhardt to head of international distribution, excluding EMEA. Both roles are newly-created.
Stewart was most recently managing director of AllianceBernstein's EMEA client group, where he was responsible for client relationship management and expansion in institutional markets. He also acted as head of sales during his 14-year stint with the company.
In his new role, Stewart will be responsible for marketing and distribution efforts throughout EMEA, while Eisenhardt will be responsible for the distribution of international solutions and developing client relationships in Canada, Latin America and Asia-Pacific. Both will report to Steve Paddon, head of institutional and international at the asset manager's subsidiary, OFI Global Asset Management.
"Doug and Paul's appointments deepen the talent base of our dedicated institutional team, with their proven track records working across a variety of client segments," said Art Steinmetz, chairman and chief executive.