Offshore
NEWS ANALYSIS: The Panama Papers And The Dealings Of David Cameron's Late Father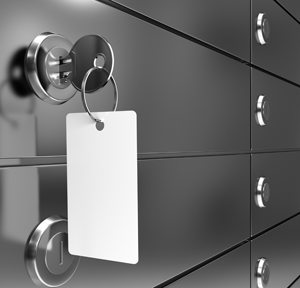 One of the people affected by the affair is the deceased father of current UK premier David Cameron. This article examines the issues in play.
As British opposition leader Jeremy Corbyn points out that the Panama Papers have revealed tax evasion "on an industrial scale" and suggests that the secretive company set up by premier David Cameron's late father might have ensured that "tax has not been paid", calling for an investigation into the matter, Cameron himself is keeping quiet.
This is still not relevant to compliance officers at private banks in the UK because the Financial Action Task Force's desire to promote "enhanced/extra due diligence" for domestic "politically exposed persons" has not yet been enshrined in British law, although this is only a matter of time. The data leak has given Cameron other things to worry about: six peers, three Conservative former MPs and dozens of party donors have been swept up in the revelations as well. (See here for more detail.)
It is a classic offshore trick to anonymise holdings (whether for illict purposes or otherwise) by convincing local residents in tax havens to sign documents and act as "front men" (the rather uncharitable money-laundering term is "strawmen", although the Camerons are not being accused of that crime) in place of the real investors.
Cameron senior, who died in 2010, opened a company in the Bahamas that did just that, using a local bishop to sign many documents. It was an investment fund for high net worth individuals called Blairmore Holdings Inc. It is reported to have invested many millions of pounds on its clients' behalf. One of those clients was the Rolling Stones' bank, Leopold Joseph. The Guardian has stated categorially that in 30 years Blairmore has never paid a penny of tax in the UK on its profits. A prospectus that it issued in 2006 said that the fund "should be managed and conducted so that it does not become resident in the UK for UK taxation purposes." Perhaps actual tax evasion was not the aim, but it is also known that the structural contortions by which Cameron senior obscured Blairmore's profits were expensive to arrange and therefore must have been of some very heavy benefit to the investors.
Meanwhile, as of midnight last night, the prime minister's spokespeople were still denying that his family has had anything to do with Panama, the jurisdiction from which Mossack Fonseca operates.
They chose not to confirm or deny whether the Camerons had used that firm to obscure their holdings or whether they still had a stake in the fund. Rather damagingly for the premier's image, they kept bringing up his many diatribes against tax evasion as some sort of indication that he was not involved.
Tim Farron, the leader of the Liberal Democrat Party, has stated with some justification that, despite his windy rhetoric, Cameron has "done nothing to ensure that UK overseas dependencies such as the Cayman Islands, Bahamas and the British Virgin Islands give the transparency that taxpayers deserve."
Nobody has yet accused any member of the Cameron family of evading taxes or committing any crimes and, if HM Government refuses to conduct an investigation, it is quite possible that nobody ever will.