People Moves
Two Senior Hires For Brown Shipley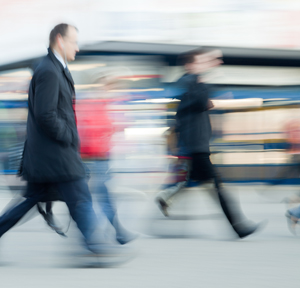 The private banking firm has made two senior hires.
Brown Shipley, the UK private bank, has made two senior appointments, recruiting Alan Evans and Greg Mackie, from Royal Bank of Scotland and Towry respectively, to its investment management and wealth planning teams.
Evans has 31 years of experience in the financial services and wealth management industries and has joined as client director, team leader, in the investment management function in London. He will be reporting to John Edmeads, head of business management, the firm said in a statement.
Mackie has experience in advising ultra-high net worth and high net worth clients and has joined as a client senior manager in the wealth planning team in Edinburgh. He will be reporting to Roger Clark, head of wealth management.
"The appointments of Alan and Greg come at an important point for Brown Shipley, as we look to further expand the business whilst continuing to deliver a first class service for all our clients," said Ian Sackfield, Brown Shipley's chief executive.
Brown Shipley's parent company is KBL European Private Bankers, a Luxembourgish firm.
In January, this publication reported that Brown Shipley's former head of private banking, Hugh Titcomb, had been appointed chief executive of UK-based Thomas Miller Investment. Titcomb replaced Mike Balfour.