People Moves
Credit Suisse Private Banking, Wealth Unit Appoints APAC Investment Chief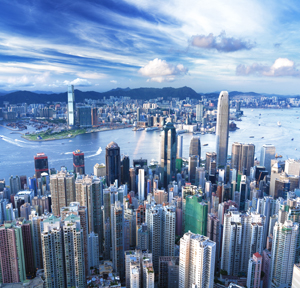 This publication brings more news of senior moves within the Asian wealth management industry.
Credit Suisse has hired John Woods from Citi as chief investment officer for Asia-Pacific within its private banking and wealth management business.
Woods joins from Citi Investment Management where he was head of fixed income, Asia-Pacific. Before this, he served as chief investment strategist for Asia-Pacific at Citi Private Bank. Within his 25 years of industry experience, he has also held senior roles with HSBC in the UK and Hong Kong, including global head of credit research and strategy.
Based in Hong Kong, Woods will be responsible for developing Credit Suisse Private Banking & Wealth Management's regional investment views across and within asset classes, as well as helping to build discretionary and advisory strategies for the bank's private and institutional clients in Asia-Pacific. He will also sit on the bank's global investment committee and report to Nannette Hechler-Fayd'herbe, global head of investment strategy and research.
This publication recently brought exclusive news of Credit Suisse's hire of Balakrishnan Kunnambath from DBS. He was appointed to the role of head of non-resident Indians (NRIs) in South Asia.