EXCLUSIVE GUEST ARTICLE: HNW Entrepreneurs, Business Angels Set Relentless Pace For Success
Sebastian Dovey, Scorpio Partnership, Managing Partner, 23 January 2015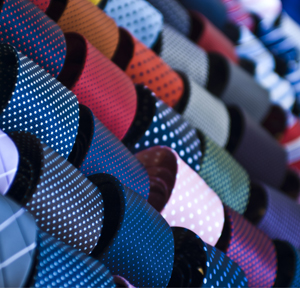 What are the wealth goals of global entrepreneurs and angel investors? These are important issues for the wealth management industry as it seeks to engage with such individuals.
This is the second in a series of articles written by Sebastian Dovey, managing partner at Scorpio Partnership, on the issue of global entrepreneurs. These articles are outtakes from a series focused on global entrepreneurs with BNP Paribas that led to the production of the 2015 Global Entrepreneurialism Report. The examination of over 2,500 high net worth entrepreneurs is the largest ever study undertaken focused specifically on this community. The aim is to trace the wealth creation paths of entrepreneurs and angel investors. In this outtake, the wealth goals of entrepreneurs and angel investors are explored. As ever, while the editors of this publication are delighted to be able to publish these reports, they do not necessarily endorse all the views expressed and invite readers to respond. (To see the previous article, click here.)
From the 2,500 global community of high net worth entrepreneurs examined, it became clear that their achievements to date have not quenched their ambition. The average net worth of the entrepreneurs assessed in the Global Entrepreneurialism Report stands at $7.6 million. Many could argue this sum of wealth should be sufficient to step off the business owning superhighway.
While already successful, at least in financial terms by most society measures, these individuals appear on an unrelenting quest for more. Indeed, they voiced that they were only 60 per cent of the way to their goal. Notably, this drive is stronger in the younger successful entrepreneurs than the more seasoned.
This collective ambition is relevant in the context of the turnovers of the core businesses that are owned by entrepreneurs, standing at $8.7 million.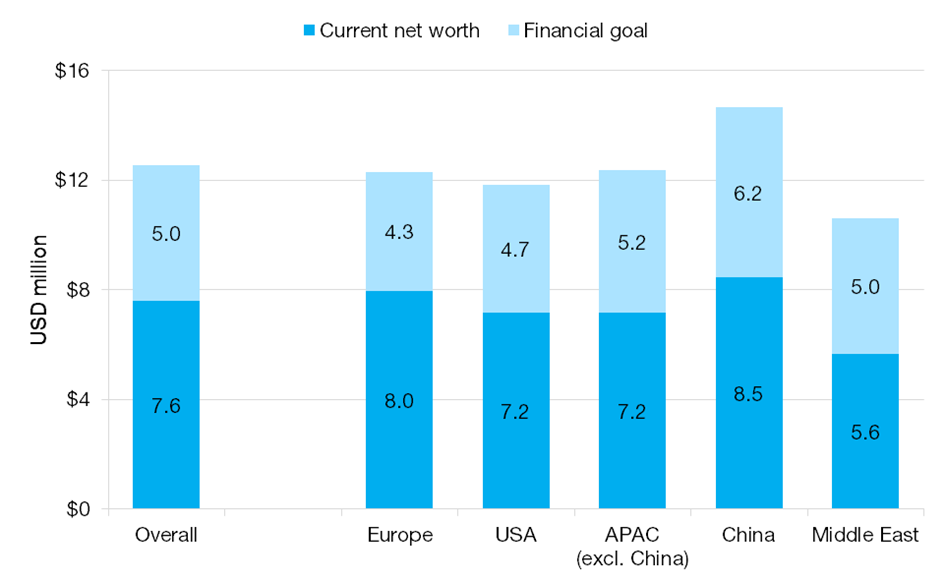 Therefore, given an assumption on the value of their businesses today, it is relatively safe to assume these entrepreneurs already have a pretty high level of confidence about their capacity to achieve the long-term financial target.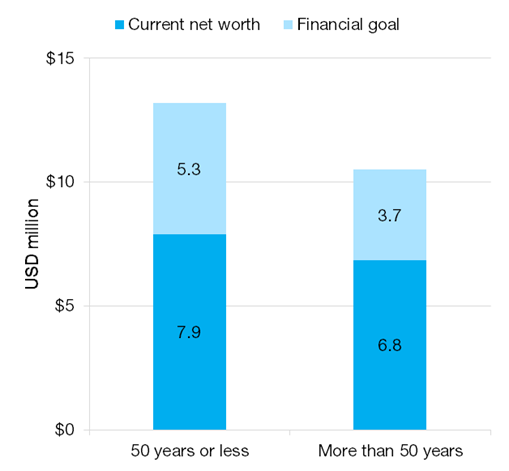 Indeed, when one examines the time which they expect it will take to achieve the additional 40 per cent of capital wealth, half of entrepreneurs today expect to achieve this goal within 5 years and 71 per cent expect to achieve this goal within a decade.
Clearly, the global wealth entrepreneurs are on the move and fast. Their businesses will play a significant part in their ambitions.

Considering the issue of financial goal from an age perspective also raises some interesting factors. For instance, looking at the global entrepreneur population as two groups separated by the age of 50 years, a marked distinction appears.
The under-50s have a higher current net worth relative to their over 50s peers. They also have a higher total wealth ambition in their sights, with an average among this population of $13.2 million. As a group they consider themselves to be 59 per cent of the way towards achieving their objective.
Meanwhile, the over-50s have a relatively more modest total financial target which is $2.7 million lower than younger entrepreneurs. However, they consider themselves to be 65 per cent towards their goal.
On the surface, the higher ambition of the younger generation is potentially understandable. On their side is time. Interestingly, however, the younger generation are not expecting the attainment of their goals in decades. In fact, a high proportion of this audience have confidence in achieving their financial goal within five years.
From our research, 40-49 year olds have a 49 per cent confidence of achieving their goal within five years. For 30-39 year olds this actually moves up to 55 per cent while with under-30s it hits 61 per cent. This compares to the over 50s who have a 40 per cent confidence of attaining their goals inside five years.
The analysis could simply suggest a case of optimism versus realism in the world of entrepreneurialism. However, it is a data point that merits ongoing tracking as it does, in our view, point toward an important assessment of confidence levels among the world's entrepreneurs. Their confidence has a clear impact on the broader society, their financial goals a clear indication of the future of the wider economy.