WM Market Reports
Rise Of Alternative Funding Is Threat To Banks, But Their Demise Is Exaggerated - Industry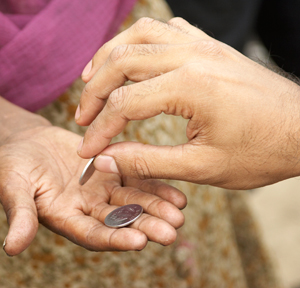 Innovation in financial services means banks' traditional role in funding business is under threat but the pullback can be exaggerated, a recent panel discussion on the role of non-bank funding has heard.
Innovation in financial services means banks' traditional role in funding business is under threat but the pullback can be exaggerated, a recent London-based panel discussion on the role of non-bank funding has heard.
Miles Kennedy, a financial services partner at PricewaterhouseCoopers, presented and discussed recent PwC research on the future of bank lending at a recent Peregrine Perspectives panel. The panel discussion was held ahead of UK finance minister George Osborne's autumn statement next week, which among other measures is expected to include efforts to promote lending to small- and medium-sized firms.
According to a transcript of the panel discussion sent to WealthBriefing, the research, Kennedy said, claims "we are surely looking at the end of the market and banks as we currently know them," adding that powerful economic, technological and regulatory changes are opening up the market for banking services as never before.
Speaking at the same panel, Barry Sheerman, Labour member of parliament for Huddersfield, was asked if he thought a shake-up in the banking sector was positive for the UK. He said: "The shake-up in the banking sector has barely begun, and it will be very positive. Alternative lenders are part of a structural change to both finance and the economy. One of the biggest challenges [will be] the ability of policymakers to keep pace with the rapidly increasing diversity of innovations and in ensuring that regulations make sense."
The role of "alternative lenders" has become a more significant issue in recent years because banks, faced by tougher capital rules in the wake of the 2008 financial crash, have been less willing or able to lend to individuals and firms. However, while policymakers have imposed tougher capital rules, these same people have lambasted banks for not lending enough. As a result, policymakers such as Osborne have lauded attempts by "alternative" lenders, such as crowdfunders, investment angels and peer-to-peer lenders. (To see an article on the topic by this publication, click here, here, and click here.)
A report by the organisers of the panel discussion noted that the PwC study questioned how the banks could secure the ongoing support of policymakers. Sheerman's answer to this was to have an ethical code which is recognised across the industry.
The PwC report said that as the industry landscape changes, so too will regulation as it will need to deal with different risks and, paradoxically, a much more complex, distributed and intertwined industry structure.
PwC's Kennedy said reports of banks' demise were premature. Banks are not dead yet: "They still have strong brands, operating capability and know-how. They are still deeply embedded in the fabric of how the economy works. By and large, they believe in the importance of reconnecting with their customers, and they still have the opportunity to act on that belief. But act on it they must."
Brand and trust matter in financial transactions, as the PwC report said, and although recent events have tarnished banks' reputations, it claims that they are still largely trusted when it comes to delivering core banking services.
Steve Clark, founder of Omni Partners, an alternatives specialist, said at the panel that while "it is easy to be disruptive around the edges, the banks have the establishment on their side, a huge knowledge base around their customers, and bank accounts that are guaranteed by the government".
On the question of change, PwC's Kennedy said banks face a dilemma: whether to go down the path of becoming low-cost utilities, on or around which others can build more tailored customer offerings; whether to keep their relationships with customers and allow other industry utilities to form; or whether to continue trying to cover all bases. He said it was a mistake to expect the banks to go down any of these paths en masse, or to regard the emergence of non-bank providers as necessarily threatening to banks.
"We are more likely to see banks following strategies that reflect their particular strengths, and an increased incidence of business-to-business relationships and alliances."
Robin Bowie, founder of Dexion Capital, the alternatives investment bank, said "Where we go from here is obvious. Innovation is taking place and those with the capability to execute the best business models will emerge as the winners who will consolidate, and then monopolise.
Alternative lending platforms are offering more efficient and personalised loans thank banks can. Luke Lang, co-founder and chief marketing officer for Crowdcube, the crowdfunding platform, said: "Banks have been financing SMEs for too long - we have an underdeveloped capital market compared to the US."
Around 80 per cent of the UK economy is funded by banks whereas in the US this figure is closer to 20 per cent. The average investment size on Crowdcube's platform is £350,000 ($550,161) and the largest single investment was over £3 million, he said.
Demand is so great for alternative lending that Omni's Clark said that they "couldn't keep up", so much so that they "are able to charge a premium and people are willing to pay it in return for good customer service and the certainty of receiving a business loan".
The research, as well as the panel, concluded that the death of the banks is too early to call and they are not yet seriously threatened by alternative lenders, though this will change quickly if no action is taken.