High Net Worth
INTERVIEW: Tiger 21 Sets Its Eyes On Latin America To Fuel Growth In Florida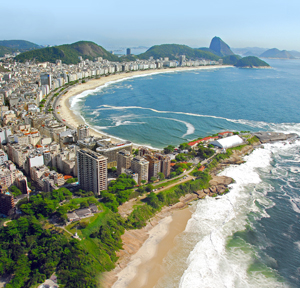 Tiger 21, the peer learning group for wealthy investors, is deepening its footprint in Florida - and is turning its gaze to Latin America in doing so.
Tiger 21, the peer-to-peer network for high net worth investors, is in expansion mode in Florida after unveiling a second group in Miami in September and currently preparing for the launch of a third
in Palm Beach next month.
But besides tapping the expertise of wealthy individuals and
families locally, the New York-headquartered organization is looking to
deepen its footprint in the Sunshine State by drawing on the strong ties it has
with Latin America, Charles Garcia, chair of the Florida group, told Family Wealth Report.
One of the main factors linking Florida - which has for a while been regarded as a wealth management "hotspot" - to
Latin America is the fact that 23 per cent of the state's 19.3 million
inhabitants are of Hispanic or Latino origin, compared to
a US average of 16.9 per cent (source: 2012 US Census data). The US also exports 2.6 times as much to Latin America as it does to
China, with the continent being Florida's largest trading partner.
At the
same time, some 15,000 Latin Americans are
ultra high net worth individuals representing at least $2.3 trillion in wealth,
according to recent estimates. Indeed, last week Garcia met with Guillermo Romo, a Tiger 21 member in San Diego, CA, who is recommending Latin American individuals to Garcia he thinks would be good members.
"Romo confirmed that a lot of Mexican UHNW families are choosing Miami over Houston, TX, Dallas, TX, San Diego, CA, and Los Angeles, CA," Garcia said.
And, in what Garcia views as an early sign that the economy in Florida
is getting stronger - fueled in part by LatAm investors - the real estate
market has improved considerably in recent time.
He said: "While in 2008/9 there were 68,000 empty apartments, all of
that inventory has now gone and people are progressively building again. Some
of that is because there are a lot of very wealthy Latin Americans – from
countries like Brazil, Peru, Columbia,
Venezuela – that have invested heavily into
real estate in Miami."