People Moves
Morgan Stanley CEO Signals He Plans To Retire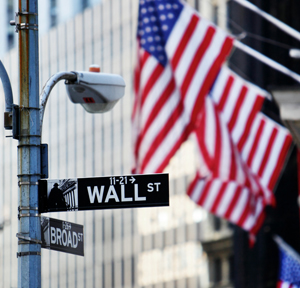 Holding the CEO post since 2010, James Gorman has told his firm's annual meeting that he intends to retire as chief executive over the next 12 months and take on the executive chairmanship role.
James Gorman, who has been at the helm of Morgan Stanley since 2010 as it recovered from almost failing in the 2008 financial crisis, intends to depart as chief executive within the next year and assume the role of executive chairman.
"It is the board's and my expectation that it will occur at some point in the next 12 months," Gorman, 64, was quoted by many media outlets on Friday as saying. He spoke at the US firm's annual meeting. "That is the current expectation in the absence of a major change in the external environment."
His tenure as CEO at the helm of one of the largest banks and wealth managers in the US has seen the firm recover from what had been a perilous time in the 2008 financial crisis. The firm's broker-dealer and investment advisory offerings are some of the most established in the US market.
Gorman, who joined the Wall Street house in February 2006, became CEO in January 2010 and chairman in January 2012. Before joining Morgan Stanley, Gorman held a succession of executive positions at Merrill Lynch. Prior to this, he was a senior partner of McKinsey & Co.
In April, the firm reported making net revenues of $14.5 billion for Q1 2023, down from $14.8 billion a year ago. Net income applicable to shareholders was $3 billion, down from $3.7 billion a year before. At its wealth management business, net revenues rose in Q1 to $6.6 billion from $5.9 billion a year before, it said in a statement yesterday. On the asset management side, revenues were hit by falling asset levels. Net interest income rose as central bank interest rates rose.