People Moves
Summary Of Global Executive Moves In Global Wealth Management - April 2021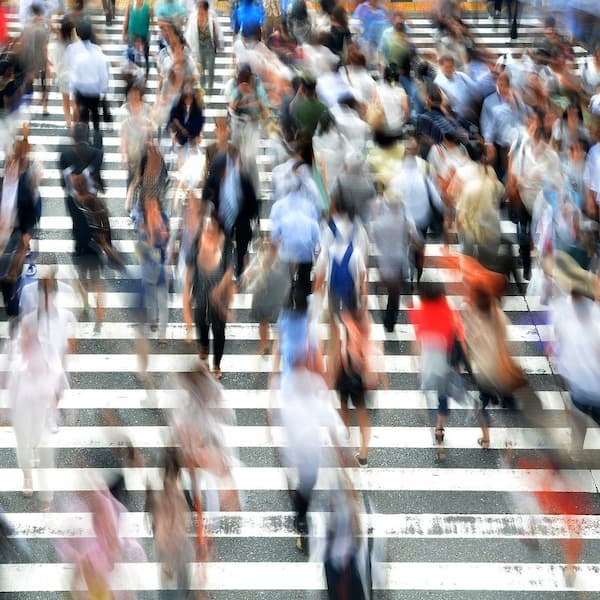 Asia-Pacific
One of the new Singapore-based Variable Capital Companies, Silverdale Capital Fund VCC, appointed Andrew Chan to join its board.
With 38 years of industry experience, Chan was previously chief operating officer for Asia-Pacific at Columbia Threadneedle Investments, the asset management arm of US-listed Ameriprise Financial. Earlier, he worked for 24 years at Merrill Lynch in senior roles including head of sales and marketing, chief administrative officer and director for banking and fiduciary services.
Ocean Dial Asset Management, the India-focused asset manager, named equity analysts Ritika Behera and Dhaval Somaiya to join its Mumbai office. Ocean Dial India also hired Vaibhav Shah as a trader responsible for the execution of trades for Olivo Fund, the Indian domestic equivalent of Ocean Dial's Gateway to India fund, as well as providing additional support to the offshore trading operations.
Manulife Investment Management appointed Bing Liu as managing director for institutional business in Greater China. In this new role for the firm, she is responsible for institutional client coverage across the region. Based in Hong Kong, Bing Liu reports to Peter Kim, head of institutional business, Asia-Pacific (ex-Japan). With more than 20 years of industry experience in engaging with institutional investors in the region, she was most recently head of Greater China at Macquarie Asset Management overseeing the distribution and client-serving activities.
Schroders promoted Lily Choh to chief executive of its Singapore business to continue steering growth in the Singapore, Malaysia, and Thailand markets. Choh took over from Susan Soh, the chief executive in Singapore for the last 14 years. She will now focus exclusively on her role as co-CEO of Asia-Pacific alongside co-head Chris Durack; she has remained on the regional board. Choh heads Schroders' institutional business for Asia-Pacific. She will transition from that role by the end of 2021.
Credit Suisse named Jack Siu as chief investment officer for Greater China, based in Hong Kong. Siu has 15 years' investment management experience in asset allocation, equity, fixed income and currency markets in Hong Kong and London. He joined Credit Suisse's CIO Office in 2015 as an investment strategist based in Hong Kong and was promoted to senior investment strategist in 2018. Prior to Credit Suisse, he was at Generali Investments where he was portfolio manager for its Asian Bond Fund; and before that, he was an investment strategist at Citigroup. In his new role, Siu continues to report to John Woods, chief investment officer for Asia-Pacific at the bank.
Partners Capital, the outsourced investment office group, appointed Emmanuel Pitsilis as managing director, based in Singapore. Pitsilis, who serves as co-head for the Asia-Pacific region alongside MD Adam Watson, reports to chief executive Arjun Raghavan. Pitsilis also works with Watson and Dominik Burckgard, head of the firm's Hong Kong office. With more than 25 years' experience in the APAC region as an investor and financial services leader, Pitsilis was previously an entrepreneur and early-stage venture investor focused on Asian software-as-a-service and fintech sectors. Over the last seven years, he co-founded two tech businesses and built a venture portfolio. In addition, he spent over 20 years at McKinsey & Company, mostly in Hong Kong, where he was a senior partner.
Oversea-Chinese Banking Corporation appointed Ivy Au-Yeung as chief executive of OCBC Wing Hang Bank Limited, the group's wholly-owned subsidiary in Hong Kong. Au-Yeung reports to the group CEO of OCBC Bank, Helen Wong. Na Wu Beng, current chief executive, retired and remains with OCBC Wing Hang Bank as the advisor to the board until the end of 2021.
Au-Yeung joined OCBC Wing Hang Bank as deputy CEO in December 2019, overseeing the retail banking business in Hong Kong, Banco OCBC Weng Hang, SA in Macau and OCBC Wing Hang Credit Limited. She has worked in banks for more than 30 years.
Mignonne Cheng, a senior private banking figure working in the sector for more than 40 years, joined Bank J Safra Sarasin as chair for Asia. Cheng was most recently the Asia chair of BNP Paribas Wealth Management. During her 30 years at the French firm, she served in senior roles including general manager for the Chinese division, head of North Asia and chief executive of BNP Paribas Hong Kong branch. In 2010, she was appointed chairman and CEO of BNP Paribas Wealth Management for Asia-Pacific.
HSBC appointed two senior figures for its wealth and personal banking business in Singapore. It named Ian Yim as head of distribution and Melissa Craig as head of digital and innovation. Yim has been at HSBC for more than 18 years, having served in leadership roles across Premier International and branch network business areas. Prior to his latest role, he was head of the wealth and international business, having been appointed to that area in 2019. He has been acting head of distribution since 1 March this year.
In the case of Craig - currently head of digital messaging experience and sales, international, at HSBC - she has worked in digital banking for more than 18 years. She has served in leadership roles at Zuji and Lazada in Singapore, with responsibilities across country general management, digital strategy, product development, digital management and commercialisation. She took on the new role on 1 May.
Yim and Craig report to Anurag Mathur, head of wealth and personal banking, HSBC (Singapore).
London-based Overstone Art Services, a firm providing risk scores for family offices, private banks and wealth managers, appointed Sophie Brown to join its team; she focuses on building out the business across Asia. Brown began her career as a chartered accountant at PwC before moving into mergers and acquisitions and debt structuring. Having served as finance director of several companies, Brown will bring an extensive network of high net worth individuals, family offices and financial institutions to the business.
Ida Liu, head of Citigroup's private bank in North America, was named global head of private banking, while a number of other top-level changes were announced by the US lender. Liu's new role as global private banking head includes the private capital group, global trust and private bank global marketing areas. Regional private banking heads report to Liu and their regional management.
David Bailin, chief investment officer and global head of investments, expanded his responsibilities to form Citi Global Wealth Investments (CGWI).
Giuliano Malacarne, head of investment finance for the private bank, expanded his responsibilities and coordinated the delivery of banking and lending products to all wealth clients. His team focuses on investment financing services, including art advisory, aircraft leasing, commercial real estate and margin lending.
Naz Vahid, head of the bank's law firm group, which provides customised financial strategies and tailored advice to law firms, their partners and employees, leads a strategic expansion of the team globally across new industry sectors and professional organisations.
In Asia, Fabio Fontainha, head of Asia-Pacific retail banking, and Steven Lo, head of the private bank in Asia, lead as co-heads of Citi Global Wealth for Asia. Lo focuses on Citi's client footprint and front office talent, while Fontainha concentrates on the integration across teams, the harmonisation of infrastructure, technology and digital platforms.
Eduardo A Martinez Campos took on the role of CGW chief operating officer.
Ronna Glick joined CGW from the firm's markets investor sales arm as its global head of client strategy and client analytics.
Running Du, who joined CGW from Citi's corporate strategy team, becomes the group's chief of staff.
Pamela Hsu Phua was appointed CEO of VP Bank Asia. She moved from Pictet Wealth Management in Hong Kong, where she was managing director and head of Asia Family Office. She is based in Singapore and responsible for operations in that city-state, and for Hong Kong. Hsu Phua began her career at BNP Paribas, and worked in private banking at Credit Suisse following 13 years at Julius Baer, where she was head of intermediaries for Greater China. Her international career spans senior private banking roles in Hong Kong, Singapore and Switzerland, mostly working in the family office and intermediaries' space.
BlackRock named co-heads of its sustainable investing capability in Asia-Pacific. It appointed head of iShares Asia-Pacific Distribution, Geir Espeskog, and former senior AMP Capital manager, Emily Woodland, to the roles. Espeskog, based in Hong Kong since 2015, joined BlackRock in 2010 with iShares in London. Woodland, also based in Hong Kong, had previously been head of sustainable investment at AMP - a post she had held since 2018. She has more than 16 years of investment experience with UBS dating back to 2000, including work in equity and convertible bond trading, as a portfolio manager with the firm's Fundamental Investment Group, and five years as a portfolio manager with the long/short absolute return hedge fund portfolio at UBS Asset Management.
Barings appointed Lydia Wu as a head of institutional distribution, Greater China and Southeast Asia. Wu is responsible for developing and managing client relationships and raising institutional capital across Greater China and South-East Asia. Based in Hong Kong, Wu reports to Jon Millin, head of Asia-Pacific distribution. Prior to this role, Wu was at Oaktree Capital where she was senior vice president, Greater China. Before that she worked at BNY Mellon, State Street Global Advisors and Morgan Stanley Investment Management.
Standard Chartered Bank appointed former top UBS figure Raymond Ang as global head, private and priority banking, responsible for the bank's affluent client continuum.
Ang is based in Singapore and reports to Judy Hsu, CEO, consumer, private and business banking. Prior to this, Ang was head of Greater China, Japan International and Indonesia at UBS. He also served in senior roles at the Carlyle Group and DBS. He brings 25 years of experience across consumer and private banking, in various senior positions, working in Hong Kong, Taiwan, Thailand and Singapore.
UOB appointed Eric Lim as its first chief sustainability officer. In this new role, Lim leads a dedicated corporate sustainability office. Lim reports to Wee Ee Cheong, deputy chairman and chief executive, UOB.
Prior to this role, Lim was managing director and head of wholesale banking finance, Singapore and Southeast Asia at a multinational bank. He began his career at a US-based financial services firm where he took on various executive positions involving financial planning and analysis, mergers and acquisitions, audit and controllership, based in the US and Asia.
Australia-based AMP appointed Alexis George as its new chief executive. He took over from Francesco De Ferrari, the former senior Credit Suisse private banking figure who took on the role in August 2018.
De Ferrari retired from his post as "the company completes its portfolio review," the firm said. George was deputy CEO and executive for ANZ's Australian wealth business. De Ferrari continues to lead talks for a proposed transaction of AMP Capital's private markets business with Ares Management Corporation.