Reports
Julius Baer's Net Profit Rises; AuM Hit By Markets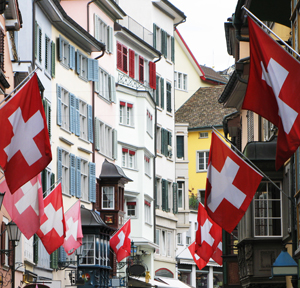 The bank presented a mixed set of figures for 2018 and announced it intended to cut costs although strategic growth initiatives will be unaffected.
Julius Baer's net profit attributable to shareholders rose by 4 per cent last year to SFr735 million ($737.3 million), while its adjusted net profit rose a touch to SFr810 million from a year before, the Swiss bank said today.
The Zurich-listed bank reported net new money of over SFr17 billion during 2018, or a gain of 4.5 per cent and inside its 4–6 per cent target range.
Assets under management stood at SFr382 billion at the end of 2018, falling by 2 per cent, dented by falls in equities and other markets last year, Julius Baer said.
Julius Baer's adjusted cost/income ratio was 70.6 per cent and its pre-tax margin was 25 basis points, affected by some added legal and restructuring expense items.
The lender's CET1 capital ratio – a common measure of a bank's capital buffer – was 12.8 per cent – well above minimum levels required by regulators.
The bank said it planned to make cost cuts, reducing expenses by SFr100 million but strategic growth investments would not be affected by the cuts. The goal is to reduce its cost/income ratio to less than 68 per cent.
"Julius Baer ended 2018 with stable profit and robust net new money growth − and we did so in an environment that was challenging for the entire industry. We continue to make strategic growth investments, and have initiated a structural cost reduction programme to absorb revenue fluctuations from potential market headwinds over the short to medium term," Bernhard Hodler, chief executive, said.