Reports
Julius Baer Logs Rise In AuM, Names New Latin America Head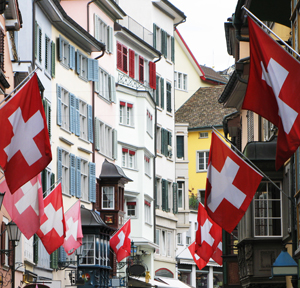 The Swiss private banking group reported a broadly stronger set of figures and also announced a new head for Latin America.
Julius Baer today reported that its assets under management stood at SFr355 billion ($375.3 billion) at the end of June, a rise of 6 per cent from the end of December, 2016, and an announced a slight rise in adjusted net profit for the six-month period of SFr404 million (up 0.4 per cent on a year earlier). Adjusted profit before taxes was SFr 494 billion, up 2 per cent, resulting in an adjusted pre-tax margin of 28 basis points.
Besides its results announcement, Julius Baer also said it had appointed Beatriz Sanchez as head of Latin America and member of the firm's exectuvie board, taking over from Gustavo Raitzin, who leaves the bank after 12 years to take up a senior academic post.
The Zurich-listed private bank said it logged SFr10 billion of net new money over the six months, translating into a 6.1 per cent annualised growth rate and beating its previously-declared 4 per cent to 6 per cent target range. Net new money was helped particularly by strong net inflows from clients domiciled in Asia, the Middle East and Monaco, as well as a substantial recovery in net inflows in Latin America.
Adjusted operating expenses rose 17 per cent year-on-year, at SFr1.098 billion.
Julius Baer said its adjusted cost/income ratio widened to 69.1 per cent, compared with 64.7 per cent a year earlier, but was still narrower from 73.0 per cent in the second half of 2016. The outcome reflected incremental revenue benefits from last year's hiring of relationship managers as well as an improved market environment, it said in a statement.
On an IFRS basis, net profit attributable to shareholders was SFr353 million, a fall of 2 per cent on a year ago.
The bank announced a BIS common equity tier 1 (CET1) capital ratio - a common measure of banks' financial strength under international standards - of of 14.9 per cent, which is well above the minimum levels required in Switzerland, it said.
"We are extremely pleased to see the initial returns on last year's significant investments already being reflected in a record half-year adjusted net profit. Net inflows exceeded our own expectations, the gross margin was resilient, the cost/income ratio improved towards the target range, and our capitalisation strengthened to well above our floors," Boris Collardi, Julius Baer's chief executive, said.
Appointment
Sanchez's appointment to the Latin America leadership role sees her join from Goldman Sachs, where she held various senior positions with a focus on Latin America over the past nine years, lately as managing director and chairwoman, Private Wealth Management, Latin America. Prior to that, she had worked for HSBC in Geneva as member of the private bank executive committee and global head of private banking/Latin America. She is a Swiss and American citizen and will be based in Zurich.
As part of the changes, Gustavo Raitzin, who is leaving the bank, has been nominated to Harvard University's Advanced Leadership Initiative. He has worked in Latin American and Israeli markets for more than 30 years.