Print this article
EXCLUSIVE: Re-Born Marque Accelerates Energy Innovation
Tom Burroughes
29 March 2023
One of the great names of French motor car history has come back to high-tech life thanks to an entrepreneur with an eye on the world's energy challenges.

Laurent Tapie (son of French businessman, football club president and politician Bernard Tapie) has reignited Delage as a maker of the "hypercar" (cars worth more than €1 million ($1.08 million)) – the sort of vehicle also produced by Bugatti, Pagani and Koenigsegg. These eye-catching aristocrats of the road represent the pinnacle of engineering, design flair and performance. And Tapie is a man on a science and engineering mission. He's taken Delage – a marque that disappeared in the 1950s – back into the limelight. It was "re-born" in 2019. One of its cars is the Delage D12, futuristic in its design. (pictured with Tapie)

Tapie and his team are developing a drag-elimination system and new power unit (having already sought a patent for these) and is working with engineers in France to build an electric turbine able to reach unprecedented levels of efficiency. Tapie argues that the hypercar, as a "showcase of technology," will spawn interest in other fields centred on the kind of design and efficiency quality at Delage.

A problem at present is that most electric vehicles have 600-volt engines, and crash-test results suggest that this can be dangerous. With a more efficient design, the voltage can shrink to 60, Tapie told this publication in an interview. Crucially, a low-voltage electric engine does not save weight in the engine itself but it does allow a weight saving on the electric car that uses it. This is because manufacturers don't have to insert mandatory crash tests reinforcements on cars with a 600V environment.

"We are integrating low-voltage units and we think this has big potential for electric vehicles. Existing `engines' are very heavy," Tapie continued.
Unless laws change to make it compulsory, Delage said his hypercars will not be 100 per cent electric. "To me the thermic engine still offers the best driving experience overall and I believe hybridization (and not full electric) is the best solution for the CO2 reduction," he said.

"We are a technology company doing hypercars," Tapie said.
The development of such a car is an example of how luxury brands can sometimes innovate technologies that eventually are adopted by the wider population. Within the wealth sector, financial institutions also sponsor such brands, and sponsor sports events where innovation is a theme (UBS is global sponsor of Formula 1) to build their image and connect with HNW clients.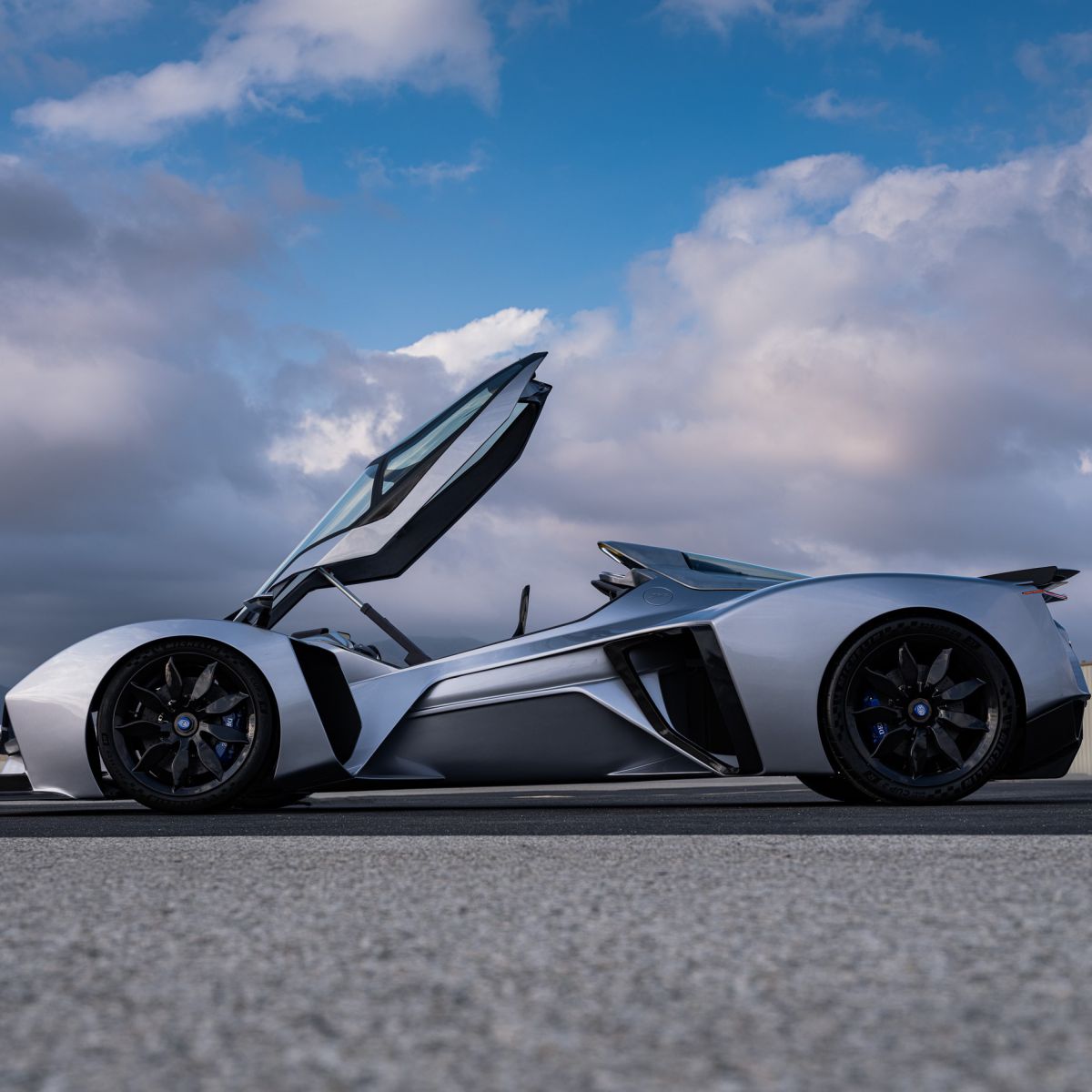 ---
Fundraising
Tapie, whom WealthBriefing met in Geneva a few weeks ago, explains that fundraising will help to start production of clients' cars this summer, and produce at least one "pre-series" car being created by partnering distributors to be displayed in several of the Delage showrooms.

As part of the process, , the Swiss bank.

Tapie, who is Delage's CEO, is joined on the Delage management board by big hitters in commerce and engineering such as Benoit Bagur, chief technical officer (he was chief engineer for Seat, winning a double FIA World Touring Car Championship and was a designer for VWAG, Ligier and EXAGON); Francois Pinault, the billionaire and founder of luxury group Kering, one of the most renowned European businessmen; and Xavier Niel, the French billionaire, founder of Iliad mobile, owner of Monaco Telecom and co-owner of Le Monde.

Tapie's story
Perhaps unsurprisingly for a man whose father was a flamboyant businessman, politician and president of Olympique de Marseille, the football club, Laurent Tapie loves entrepreneurial adventure and sport. With an engineering and science bent, he's also fascinated by the challenges of energy, and told WealthBriefing that existing energy solutions, for electric vehicles for example, have suffered from drawbacks. He wants Delage to be part of how the conversation moves on.

Tapie started out in the business consulting world with McKinsey, and soon moved into hands-on experience, moving into the dotcom world of startups in the 1990s, built a football site, and then moved back into consulting when the bubble burst at the end of the 1990s. He later created a sport betting site, combining his love of maths and trading to achieve success. And now this self-confessed "petrol-head" is restarting Delage.

The marketing blurb on the convertible bond offering doesn't hold back, noting that more than €10 million worth of car reservations signed with down payments have been received; there are several distributor agreements signed in countries such as France and the US, with a number under discussion in Switzerland, the UAE, Canada and Mexico.

In its first "life," Delage won and competed in a host of Grand Prix races and equivalent contests in France and around the world.

What's clear is that under a hyper-competitive Laurent Tapie, the "hypercar" market is going to be full of thrills and spills for some time to come.