Print this article
World's Ultra-HNW Population Rises, America Dominates - Study
Editorial Staff
5 March 2020
The world's ultra-high net worth population, classed as those with a net worth of $30 million or more, rose by 6.4 per cent in the 12 months to January 2020, according to tag|Knight Frank|]Knight Frank latest Global Wealth Report for 2019.
The global property firm's annual smorgasbord of wealth trends put the world's UHNW individuals population at 513,244 at the end of 2019. North America dominated with 240,575, more than double the ultra wealthy living in Europe. China was second with 61,587 such individuals. The report estimated that Asia's ultra-wealthy population would swell by 44 per cent over the next five years, followed by Africa at 32 per cent. However it said the US would continue to dominate in terms of gross number of ultra-HNW individuals by 2024, with an additional 22 per cent from the US joining the ranks of this wealth bracket in the next five years.
Surveying attitudes, the report found that 63 per cent of wealth managers said their clients' wealth had risen in 2019, with only 11 per cent reporting a drop in holdings. Knight Frank's head of research Ian Bailey called out Asia predicting that the number of ultra-wealthy in India, Vietnam, China and Malaysia will "outpace many other markets over the next five years." The report forecast the world's UHNW individual population will rise 27 per cent by 2024 but cautions that changing geopolitics and regulatory controls, along with societal attitudes to wealth shifting "will require thoughtful reassessment of what it means to be wealthy."
Another closely watched trend in the report is dissecting where the ultra-wealthy choose to live, invest and do business. The property firm's City Wealth Index regularly sees New York and London fight it out for the top spot.
This year's results showed New York recapturing the top spot, pushing London back into second place. The firm bases the ranking across three main metrics – wealth, investment and lifestyle. Paris, Hong Kong and Los Angeles joined London and New York to make up the top five this year.
US cities calling the shots
Eight US cities made the top 20 list, more entries than any other country, followed by Asia and Europe, with five entries each. Moscow became a new entry for Russia, while Sydney also made the cut. The Wealth Report targets 100 cities globally, assessing them against various metrics that demonstrate their global appeal.
For wealth, cities score on how many HNWIs and UHNWIs live in the city. New York scored the highest for UHNWIs, followed by Paris. Tokyo was home to the most high net worth individuals, followed by New York. Los Angeles took third place for both wealth categories.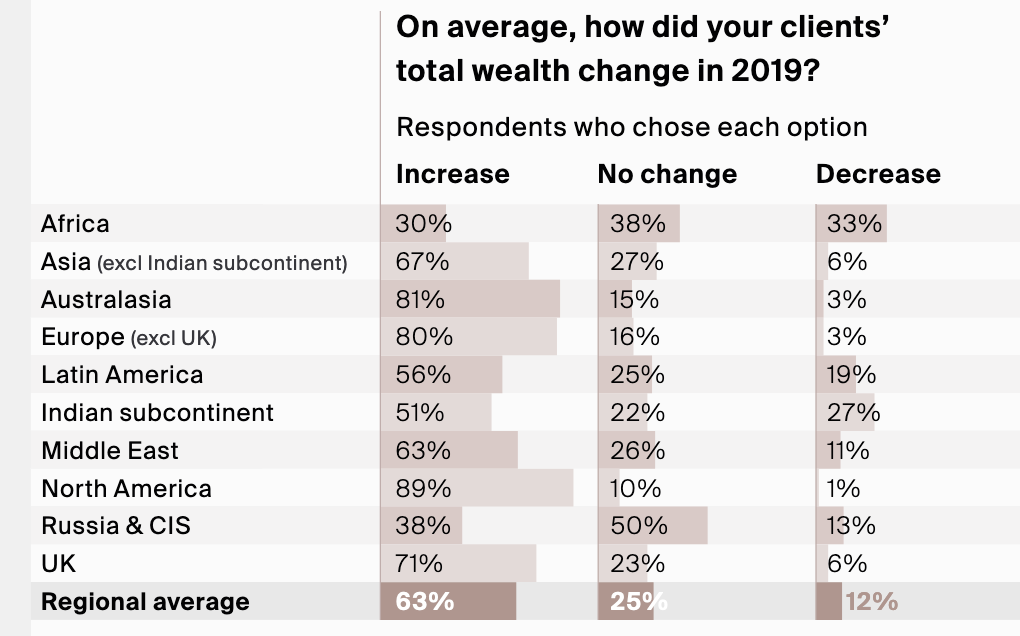 For Investment, New York again ranked top followed by London. Each year the report looks at the diversity of private investment in real estate in each city. In volumes alone, Beijing came top with over $42 billion invested. But for diversity, London ranked first measured by the number of nationalities investing in the city. For the first time this year, the report took a stab at assessing a city's "power" based on the number of top global firms headquartered there. By this measure Tokyo ranked first, with the highest number of Forbes 2000 firms locating primary operations there.
In lifestyle ranking, based on the kind of luxury services that attract the ultra wealthy to visit and live in a city, London again took the top spot. These luxury statements include world-class hotels and restaurants, and access to top-flight education. For the first this year in this category, a city's connectivity entered the mix.
This was measured by looking at how many destinations –national and international – each city's main airports served. Given the density and interconnectivity in Europe, European cities dominated, with London scoring highest with 392 connections, Paris second with 320 connections, and Frankfurt third with 302. In each case, the report found a significant proportion of those connections are international.