Online auctions have gone from being a niche to an important part of how fine art is bought and sold around the world. Regions such as Asia are particularly well-suited to this approach, given the hunger for tech-driven delivery channels and the "leapfrog" effect of an emerging region adopting the latest ideas rather than just following those of more established markets.
A noted player in this field is , an organisation based in the US and spreading its wings across the world. Family Wealth Report - sister news service to this one - interviewed co-owner James Carona (the other owner is his wife, Heather Sacre) about the business founded 22 years ago. HJFA has galleries in Palm Desert, Jackson Hole, New York and San Francisco. A further gallery is being opened next year in Montecito, California. Fine art remains both a fascinating subject on its own and also an indicator of the kind of spending and investment habits of high net worth and ultra-HNW individuals. (Here is a recent report on fine art investment trends from UBS.) To respond to this interview, readers should email tom.burroughes@wealthbriefing.com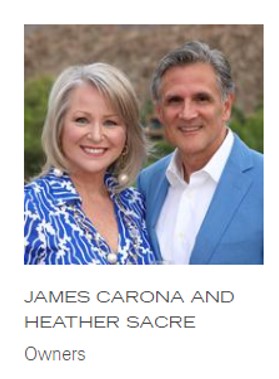 In broad terms, what is the best way to describe HJFA's business model?
Carona: We are blue-chip secondary market art dealers focused on a breadth of genres - Impressionist and Modern, Post War and Contemporary, American, Latin American and Old Masters. We have five retail locations (galleries), three of which are located in exclusive resorts areas – Palm Desert, Jackson Hole, and Montecito, California (opening in 2019) with two others in top art markets – New York City and San Francisco. We also have consultancies in Los Angeles, Chicago and Austin. These physical locations work together with our digital marketing strategy to attract new clients and create unique buying and selling opportunities worldwide.
We've seen quite a shift in the art world towards online sales, and we've evolved our business model, leveraged digital platforms and other new technology, to align. Ultimately, we bring great art to private clients and museums across the world. This includes a white glove service in logistical needs, as well as curatorial, and financial services.
Your business has grown rapidly – what would you say has been the largest change in the art market since your launch, and why?
The internet and digital technology, without a doubt. When we started 22 years ago, I would have to take and develop photographs, then send a package of 8 x 10's via Fed-Ex. They even arrived the next day! Today's digital tools make business easier for us and our clients, and allow us to connect in ways we never could have before. It can be simple: I was recently in New York – I was able to pull up the image of a work on my phone to show at a meeting, and the client decided to buy on the spot. Often we use images of client homes or offices to insert a piece of art digitally. This is helpful especially with a large percentage of our clients being overseas.
We've worked with collectors across Europe – the UK, France, Spain, through to Turkey. Russia, Israel, India. It's amazing. And it all speaks to how digital tools have expanded our reach and had a significant impact on how we work.
We enjoyed going through your online catalogues – if there is a theme connecting the artists you provide a platform to, what would that be?
Often people come into the gallery or see a catalogue and say of our curation "I don't see that you have a cohesive programme." There are two reasons for this. First, Heather (Heather Sacre, his wife and co-owner) and I are extremely curious people. If there's an opportunity to do something different, we'll often take it. For example, recently we had an antique Ferrari show - vintage, handmade Ferraris are works of art. It was wonderful and exciting. And second - I see variety as smart business, just as a money manager has a diversified portfolio. There are genres of the art market that – since we started 22 years ago - have increased greatly and there are others that have decreased greatly. If we had concentrated on the one that declined and the market collapsed, we would've been in trouble. So we've been able to pivot based on market conditions.
Are there forms of artwork that you haven't yet dealt with that you would like to include?
At this point, we've really hit everything. We've sold art and antiquities from all periods and places. Heather likes to say that it doesn't matter what it is – it's all wonderful in its own way.
Where are your clients coming from geographically (inside, outside the US)?
Generally it's 70/30 per cent domestic to international, but right now we are closer to 65/35 per cent. In the future, based on current trends, we think that our clients will be predominantly international and the US will make up less than 50 per cent of our gallery sales. And I'd like to add that of our international clients, a great majority of them we will never meet. Which I think says an incredible amount about how the art business can operate today.
That's really something to explore. What percentage of that 35 per cent is Asian?
About 25 per cent. A quarter of our foreign buyers are Asian.
Do you engage much with family offices as buyers/collectors?
We work with different money managers and wealth advisors as many of our clients view their purchases as part of an overall asset allocation model. Art purchases are part of an entire portfolio.
In Asia, what sort of artwork is particularly sought after in your view? Why are certain types of art on their priority list?
In the broadest sense, our Asian clients look for highly recognisable names - Monet, Picasso, Van Gogh. But this is something we see with wealthy people all over the world. And it makes sense, nothing tops these artworks in their cultural significance and huge potential to appreciate. Demand is rising, but supply cannot. And, I think having these types of tangible assets makes even more sense if a client is living in a climate of political and financial instability.
---
How is the market for buying art in Asia changing in terms of types of art?
Recognisable masters are becoming even more desirable: Monet, Picasso, Van Gogh. In America and most of Western Europe, Post-War and Contemporary art is strong. Overall, around the world, the focus is increasingly on art made in the 20th Century and the 21st Century.
In terms of the Asian buyer or foreign buyers, how many of them buy sight unseen?
A huge percentage. It is remarkable.
What is your revenue model?
We buy inventory at all price levels when we feel extremely comfortable about having a low downside risk and strong upside potential. We consign the rest. The split's about 50/50.
Are online art sales more popular in Asia than in say, the US, Europe?
In a lot of cases, these investors rely on dealers outside Asia. And it's not always simple for these American and European dealers to send artworks into China for a client viewing. This makes digital tactics, high-quality images, sending provenance and other information that much more important. We are always striving to make our long-distance clients feel more comfortable with our gallery. One of our clients in China, for example, bought a Monet painting from us for $6,500,000 without seeing it. That's a tremendous leap of faith and demonstrates the level of trust we are able to earn.
How do you collaborate with auction businesses?
While there is unsurprisingly fierce competition between galleries and auction houses, we also work together greatly. In fact, the auction houses, particularly Sotheby's, Christie's, and Phillip's are also our clients: sometimes they buy from us, and sometimes they sell to us. For example, we sold a painting to a private client last week that we acquired from Sotheby's for $7,800,000. We work together as much as we can.
Besides helping with sales, etc., what other services do you provide?
A range. Our advisory works with clients on estate and tax planning, as well as art lending for acquisitions and working capital. On the buying side, we often represent clients in their acquisitions, interfacing with auction houses, dealers and other private clients. We also spend a lot of time on collection management and organisation. We'll handle appraisals, logistics management and other needs, like framing and conservation. Anything we can take off the client's plate.
What do you do to help clients deal with avoiding problems around fraud, money laundering, etc?
It's something we're certainly aware of. You have to be, both for ourselves and our clients. We're very careful and cautious from whom we buy works and to whom we sell the works. So I don't think I've ever felt that we were buying something that involved people who were trying to launder money or anything as nefarious.
What is the main way that new clients get to hear about you: word of mouth, introduction, sponsorship/advertising, other?
It's multi-pronged. Digital marketing is certainly a driving force and has amplified our reach. Our more traditional strategies, including curated events, catalog mailings, word-of-mouth are also essential, especially when doing business in close-knit communities. Much of our foot traffic is on a recommendation from a friend or relative, or from folks who may have just been driving or walking past.
Care to make any predictions about the Asian online art market for the next few years?
The Chairman of Blackstone Group, J Tomlinson Hill, did an interview recently where he cited that China is currently constructing about 1,000 art museums. Hill predicts that the art market will be largely sustained by this demand, which extends throughout the region. This is not only due to new museums, but also the thousands of multi-millionaires and billionaires being created in Asian countries every year. Currently, China represents about 24 per cent of the global art market, while the US is at 42%. I have to think that China will overtake the US in market share before long. Wealth managers love metrics and analytics. They rely on data to make investment decisions.
Is there a platform like Zillow with real estate, where they can look up a work of art, see its history and provenance, what the sale prices have been and how often it has been sold?
Certain aggregators help, one of the best is ArtNet. But the challenge with aggregators is that there are so many nuances in the art market that have an effect on pricing. Take another asset, real estate, for example. You may have two houses sitting next to each other, and one is 10 per cent nicer – the view is slightly better, for example. So the price of that house is 15 per cent higher. But with a work of art, a 10 per cent advantage in 'quality' can make a piece of art double or triple in price. This is due to the nuances and myriad variables when considering value.