WM Market Reports
Singapore To Overtake Switzerland In Wealth Centre Rankings By 2020 - Report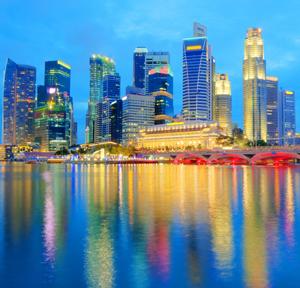 Singapore will overtake Switzerland to become the world's biggest offshore wealth centre by 2020, according to research on global financial trends from WealthInsight.
The global private banking industry has total assets under management of $19.3 trillion, of which $8.3 trillion – or 42 per cent – is offshore and Switzerland currently holds $2.8 trillion of cash, the organisation says. By 2016, however, Switzerland's figure is predicted to drop below $2.0 billion.
The Alpine state's historical bank secrecy laws have come under relentless international assault from governments trying to halt an exodus of tax revenues. Firms such as UBS and Julius Baer, for example, no longer provide offshore banking to the US; Switzerland has also inked a number of bilateral agreements with nations over tax. The impact on Switzerland from any shift in its status will be significant: more than 80 per cent of funds held in the country are for foreign clients.
Switzerland holds 14.5 per cent of the global wealth industry's AuM, second only to the US; offshore wealth - $2.1 trillion - makes up the vast majority of this money. Switzerland holds 34 per cent of all offshore wealth, making it the single largest such jurisdiction.
Among other figures in the report, it notes that the UK and Channel Islands is the second largest offshore player, with $1.8 trillion of assets (as at the end of 2011). Local UK private clients' AuM stood at $780 billion. The remaining $1.02 trillion is sourced from foreign clients; most of this is held in the Channel Islands.
In third place is the Caribbean and Panama ($800 billion), followed by Singapore ($550 billion); Luxembourg ($350 billion); Hong Kong ($250 billion); and "other offshore" ($1.6 trillion).