North America Private Banks Have Strong 2012, Europe Faces Uphill Battle; Asia Robust - Study
Tom Burroughes, Group Editor , London, 26 June 2013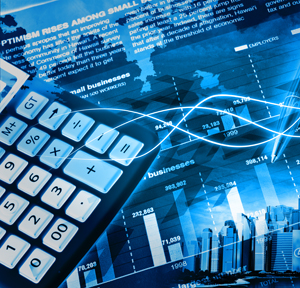 Private banks in the US and Canada enjoyed a "banner year" in 2012 terms of net inflows of client money, while cost reduction also helped drive profit growth upwards by an average of 11 per cent from the previous year, according to an annual survey of the sector by McKinsey & Company.
Globally, many wealth management firms have faced major challenges to business models although improved capital market performance has boosted AuM, the report said. Top-line revenue growth "remains subdued". More than 160 banks took part in the survey, from North America, Europe, Middle East and Asia.
In general, the report shows an American private banking industry returning to health, while Asia is also relatively robust, if not growing quite as fast as in recent years, and Europe's wealth sector is stable, but with a wider split between the successful and weaker players.
In recent weeks, RBC Wealth Management/Capgemini and Boston Consulting Group have issued data showing the number of high net worth individuals, and their total wealth, expanded last year as markets recovered. The RBC/Capgemini report showed North America has regained its top spot from Asia as home to the biggest number of wealthy individuals and their assets.
Interestingly, in recent months two large US-headquartered firms – Morgan Stanley and Bank of America – have exited some, or all, of their non-US wealth management operations, focusing on specific foreign markets as well as the domestic ones. This suggests there are limits to how global some of these businesses can be against a background of rising regulatory costs and other headwinds.
Profit growth
McKinsey said that two factors drove the increased profitability in North America: more client assets, and tighter cost controls. Client assets grew by 8 per cent over the year, and participants improved their average profit margins on client assets by 3 basis points to 32 basis points (as a percentage of assets). Market appreciation of 5 per cent was powered by 16 per cent equity returns. The sector logged an increase in organic net flows of 2.9 per cent following three years of flat or negative flows.
"North American private banks cut costs dramatically in 2012, as cost margins fell 7 per cent to 63 basis points. The deepest reductions were made in support and back office services, as reported expenses in back/middle office and 'other direct' costs declined 7 per cent from 2011. Total head count fell by almost 6 per cent, which more than offset a rise of 5 per cent per full-time equivalent employee compensation, resulting in a total compensation expense around 1 per cent lower than in 2011," the report said.
The number of $2.5-$10 million households served by private banks increased by 12 per cent, one of the fastest growing wealth bands in 2012, reversing several years where many private banks were shedding such clients.
"This [increase in clients being served] may indicate that private banks are devoting more effort in attracting 'core millionaire' clients – a group that we estimate will represent over 80 per cent of the profit growth in the American market over the next five years," the report said.
Asia
Among other regional findings, McKinsey's report said that private bank AuM – excluding Japan – rose by 17 per cent year-on-year in 2012, driven principally by rising market levels. Profit and revenue margins expanded by 6 bps and 4 bps, respectively, reaching 17 bps and 82 bps. "These margins are slowly climbing back to the pre-crisis levels," the report said.
The report underscored the industry understanding that most Asian high net worth individuals are the first-generation to hold that status. In China, for example, entrepreneurs make up 40 per cent of all HNW individuals, with 5 per cent of them falling into the ultra high net worth classification.
Europe
Within the western European region, AuM in private banks expanded by 8 per cent last year, also largely an effect of rising capital markets. Net inflows rose by 2 per cent, although the growth rate is still far slower than before the 2008 financial crisis. Profit and revenue margins last year fell, however, by 1 basis points for profit margins at 23 bps and 1 basis point for revenue margins at 82 bps.
"Overall, private banks need to revisit their value proposition to counter stagnating profits in an ever more competitive environment," the report said.
The report noted that an increased polarisation between the strongest and weakest firms in Western Europe. Only 24 per cent of banks showed higher profitability than before the 2008 financial crisis level of 35 bps.
Despite a slight tilt towards riskier assets last year, asset allocation preferences remain conservative, the report said. Some 58 per cent of assets were in cash, fixed income or cash equivalent.
Offshore private banking came under more pressure, as did profit margins. Offshore banks have seen profit margins drop to 25 bps from 36 bps in 2008. Despite such concerns, however, the report noted that both Switzerland and Luxembourg have logged significant inflows.