FEATURE: Wealth Managers Try To Measure How Deeply Russian Sanctions Will Bite
Stephen Little, Reporter, London, 21 August 2014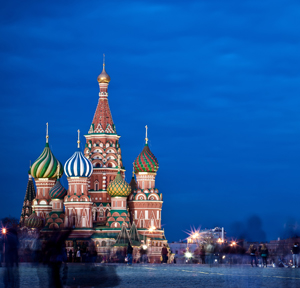 The EU and US have imposed sanctions on Russia. How much impact will they have, including on the wealth management industry?
Following the recent sanctions imposed by the US and the European Union over the ongoing crisis in Ukraine, Russia has remained defiant, warning that these acts will backfire, causing further economic woes for Western nations.

The new measures, the toughest against the Kremlin since the height of the Cold War, aim to force Russia to change its stance over its alleged support of separatists in eastern Ukraine by targeting its financial, energy and arms sectors.

While the latest sanctions are expected to have limited short-term impact on Russia, in the long-term, the economy, which is already teetering on the brink of recession, is likely to feel the strain. Economists have also said that EU economic interests could be hit due to its close trading ties with Russia.

Chris Weafer, a partner at Moscow-based consultancy Macro-Advisory, warns that as a result of the sanctions, Russian high net worth individuals could permanently move their assets away from Europe, although the new measures would "not materially affect" the wealth management industry in total.

"We have already heard that Megafon, which is controlled by Russia's richest person, Alisher Usmanov, has moved its cash to Hong Kong banks. This is a move I expect will be replicated by other companies and increasingly, by individuals. But even when sanctions risk ends, I expect to see much greater use of financial services and wealth management from Asia, Singapore and Hong Kong in particular," said Weafer.

The latest sanctions signal a step up in resolve by the West and come following a deepening of the crisis in Ukraine since the downing of Malaysia Airlines flight MH17 in July.

As well as going after eight of Putin's top associates, the US has expanded its sanctions to include three banks, the Russian energy sector and defence companies.

Meanwhile, the new EU measures will restrict Russian state-owned banks from accessing European capital markets and companies will no longer be able to buy or sell new bonds, equity or similar financial instruments with a maturity exceeding 90 days, as well hitting the energy sectors and the export of arms.

"There will likely be two effects," said Weafer. "The sanctions threat should provide a boost to the development of domestic financial services and secondly, Russians are more likely to look to greater diversification in their wealth management," he said.

Weafer said that Russian businesses, many of which are owned by high net worth individuals, would be hurt by the increased number of obstacles they faced in order to carry out business and trade with Europe.

"Even if the official sanctions are not hurting them specifically, many Western banks and trade companies have adopted a very cautious approach towards Russia risk and are on a voluntary basis stopping or restricting trade with Russian entities. That is also hurting profits and affecting the value of their business and net worth," he said.

"As a group, the wealthy Russians who are not part of the political elite are very frustrated at the political events and sanctions impact. But they have no political voice and very little influence. They may not even complain too loudly inside Russia," he added.

Sanctions

A number of successful challenges to EU sanctions over the past year have made the bloc wary of taking aggressive action against Russia. Only now has the EU matched the hard-hitting measures imposed by the US, following several rounds of mild sanctions.

"The stance of the EU has changed significantly in response to the downing of flight MH17 that was attributed to pro-Russian separatists in Ukraine. These sanctions are substantively different from the previous ones and are meant to hurt. It is important to note that the EU sanctions have moved a step up in targeting Sberbank, which the US sanctions have so far avoided," said Nonna Crane, a senior associate at Chadbourne & Parke, a London-based international law firm which specialises in sanctions.

Earlier this year, German chancellor Angela Merkel said that legal considerations had played a significant role in the EU's reluctance to match US measures.

"We in Europe are bound to having an obvious connection to Crimea – ie, the offence that is at the base of the sanctions," said Merkel. "That's a different legal situation from the US."

This followed the case last year of Iran's Bank Mellat, which successfully got EU sanctions against it quashed and then sued the UK Treasury for $4 billion in compensation for alleged lost business (for an exclusive interview with Sarosh Zaiwalla, the lawyer who won the case for the bank, click here). Commentators on the crisis have suggested that because of this judgment, the EU has been wary of imposing stricter sanctions against Russia and as a result previous measures were largely cosmetic.

"The Bank Mellat ruling could be used by entities or individuals affected by sanctions as a precedent to challenge them. Whether we are going to see those targeted taking the same action remains to be seen. With time, depending on how long the sanctions last, we may see them challenged," said Kevin Atkins, international partner at Chadbourne & Parke.

"In order to challenge the sanction, an entity or individual would have to demonstrate that there has been a substantive error in that the restriction imposed upon it is not proportionate or justifiable and there are a number of recent examples of successful challenges of this nature at the EU and UK level. EU challenges would be made to the general court of the Council or the European Court of Justice whilst UK challenges would be made to the High Court, with the right of appeal up to the Supreme Court," said Atkins.