WM Market Reports
What Makes, And Hinders A Great Financial Centre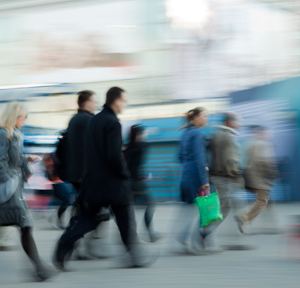 A study has recently examined what makes for a strong financial "cluster" such as London, New York or Singapore. The ingredients for success are not always obvious, a fact that must give policymakers pause as they impose new regulations.
"There is nothing inevitable about the future of financial centres. The real determinant is the speed with which politicians and regulators come to terms with the recent financial crisis. If they do so quickly, reducing punitive taxation and eliminating regulatory uncertainty, then our global financial clusters will continue to stabilise and grow. If they continue to extract unsustainable taxes and debate seismic regulatory changes, then existing clusters could begin to fragment."
So concludes Dr Malcolm Cooper in a thought-provoking report for Long Finance, the research and publishing group. His report, called The Great Game: Clustering in Wholesale Financial Services, sets out to ask why "clusters" of business activity exist, how they can be encouraged and whether developments, such as technology, regulations or tax, can break them up.
The results of Dr Cooper's analysis are, in some ways, encouraging for established clusters such as London, New York, Singapore and Hong Kong. For example, the report knocks down the glib notion that in our age of Blackberries, iPads and internet connections, that traditional city clusters are endangered. Quite the opposite: the need and appeal of face-to-face connections and close human relations in business has lost none of its force in the banking and trading world, Dr Cooper says.
More darkly, the report warns that politicians and overzealous regulators can cause a lot of unintended – or even intended – harm to such clusters. The timing of this report is highly apposite.
The report comes at a time when London, Zurich, Singapore and other financial city powerhouses are fighting it out for a greater share of the financial pie, not least in wealth management. With regulatory and tax burdens rising in countries such as the UK and US, there has been constant speculation that some banks and individuals will flee highly-taxed shores for friendlier climes such as Singapore – although so far, the predicted stampede has not happened. But complacency is dangerous, and this report makes it clear that centres such as London do not enjoy their standing by divine right.
The report is full of good lines that are worth a mention. Take this: "In an environment where markets seem close to becoming `weightless', location and distance should logically have become far less relevant. Traditional international financial centres such as the City of London and Wall Street ought to have been fragmenting or fading away. In fact, the opposite has occurred: large, highly concentrated financial centres have become increasingly global in their reach, growing at the expense of smaller regional competitors."
There is some comfort for Londoners, for example – at least those who understand its financial importance – when they reflect that, after the devastation of World War Two, when it might have appeared that the UK's financial prowess was over, the old city managed, by the 1980s, to be back in the big time, capturing the benefits of the offshore eurodollar market (thanks in part to US taxes and other rules), and later, to the abolition of foreign exchange controls by the UK. London has the priceless benefit of a time zone that straddles the trading and working hours of Hong Kong, Frankfurt, Dubai, not to mention much of the US and Latin America. As accidents of geography go, this is a huge blessing (unlike the typical British summer), not to mention the status of English as the language of global business. Interestingly, the two most successful wealth management hubs in Asia - Singapore and Hong Kong - use English widely.
A warning
But there is a warning to offset some of the often optimistic tone of the report. Despite some recent moves by the UK government to clarify rules on issues such as residency, non-domiciliary status and even to hint at the end of the top income tax rate of 50 per cent, the report fears that angry, anti-banker sentiment, allied to heavy-handed regulatory actions, could hurt London. And its strictures apply also to the US. In the early noughties, for example, the passing of the Sarbanes-Oxley accounting laws were blamed, fairly or otherwise, on encouraging many US firms to list in London, not the US. On the other hand, the decision over a year ago by HSBC to re-locate its chief executive permanently to Hong Kong shows how this and other Asian cities are increasingly important.
The 50-page report highlights how tax and regulatory over-reach are dangers to clusters: "Both London and New York are in danger of reaching a tipping point as governments seek to recompense for the credit crunch. If that point is reached we could see major institutions seriously moving their headquarters away from the City and Wall Street."
As well as making what are perhaps fairly obvious points (the threat of higher taxes to London or New York should not be a surprise), the report also challenges a few items of conventional wisdom, such as the idea that technology will undermine city clusters.
Not so, Dr Cooper says: "Market professionals may rely on their Blackberries, smartphones and iPads to organise their business lives, but these technologies are the linear descendants of the telephone, fax and cable - they do not represent a quantum leap away from the marketplace and their real utility is to collect information and to communicate."
In other words, all the modern gizmos in the all the world are still not going to take away the human need and desire to be close to others. At a time when the "next big thing" in technology is sometimes pushed with breathless enthusiasm, that conclusion is reassuring. Clusters are here to stay.