WM Market Reports
EXCLUSIVE INTERVIEW: Crossbridge Capital On The Promise, Challenge Of Turkey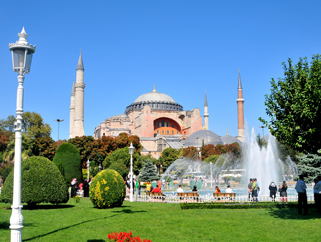 In this interview, one of the senior figures at wealth management firm Crossbridge Capital talks about the significance of Turkey as a jurisdiction and place to do business.
As this publication explained recently (see here and here), Turkey is a country that has come a long way from the financial turmoil of a decade ago and is gradually flexing its muscles as a country that wealth managers need to study. At Crossbridge Capital, Serkan Gur, executive director, recently shared his views about the country.
How much potential do you see in Turkey as a source of clients for wealth managers and as a wealth management jurisdiction in its own right?
Across the MENA region - with a total amount of available wealth estimated to be over $800 billion - Turkey is number one in terms of total assets available and total number of HNW individuals, and only second to Saudi Arabia in terms of the number of UHNW individuals according to unofficial recent studies.
In the region, foreign wealth managers will continue to capture most of this wealth because the majority of local banks can't compete. However, Turkey has, to a certain extent, succeeded in growing a nationally and internationally competitive wealth management industry. There are many reasons beyond this including well regulated and competitive financial markets (no restrictions on foreign investment or ownership in financial institutions unlike most other emerging market countries), and growth in the pool of wealth and HNW individuals preferring to invest in local business to take advantage of the world's best growth rate (although there's still significant Turkish assets and investments abroad).
What are the drivers for this, and why?
The development of wealth management looks promising in Turkey because more Turks are likely to enter the HNW individual band every year, giving wealth managers an increasing pool of prospects. The Turkish economy has organised family interests which control large shares of its economy like most other EM countries. However, this family-oriented interest focuses on local productive economic activities which generate wealth.