EU Set To Impose Fresh Sanctions Against Russia Within A Week
Stephen Little, Reporter, London, 1 September 2014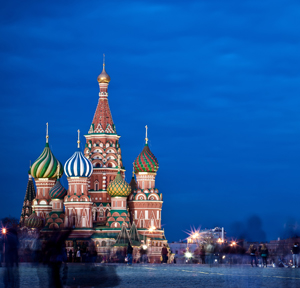 The European Council agreed on Saturday to draw up new proposals for further sanctions against Russia amid growing fears the confrontation along Europe's eastern borders could escalate after Moscow sent troops to back a new offensive by pro-Russian separatists in southeastern Ukraine.
European leaders have given Russia one week to scale back its actions in Ukraine or face further sanctions.

The European Council agreed on Saturday to draw up new proposals for further sanctions against Russia amid growing fears the confrontation along Europe's eastern borders could escalate after Moscow sent troops to back a new offensive by pro-Russian separatists in southeastern Ukraine.

European Council President Herman Van Rompuy said the council was ready to take further "significant steps" in light of Russia's actions and warned of new sanctions in the next week if Russia failed to back down.

The European Council urged the Russian Federation to immediately "withdraw all its military assets and forces from Ukraine" and called for a ceasefire.

European Commission President Jose Manuel Barroso said that if Russia continues to escalate the crisis it "will come with a high cost".

"I can assure you the commission will be quick to deliver further proposals for restrictive measures, as the European Council has unanimously requested us to present," Barroso said.

Earlier in the day, Ukrainian President Petro Poroshenko said that he believed efforts to halt the violence were "very close to a point of no return," and warned that failure could lead to a full-scale war.

NATO said last week that Russia has well over 1,000 troops in Ukraine, allegations which Moscow has denied. NATO has also said that Russia has amassed around 20,000 troops along Ukraine's eastern border.

In recent days, pro-Russian rebels have made gains in the eastern Donetsk and Luhansk regions. So far, the UN estimates 2,600 people have died in fighting.

The US applauded the EU's decision made on Saturday and called on Russia to immediately remove its military from Ukraine and end its support of the separatists.

"We welcome the European Council's consensus today to show strong support for Ukraine's sovereignty and territorial integrity and to prepare further sanctions for consideration in coming days," said White House National Security spokeswoman Caitlin Hayden.

Appeal

Sanctions imposed on Russia by the West are likely to be "severely tested" at the UK and EU courts by individuals appealing asset movements in and out of London bank accounts, according to Sarosh Zaiwalla, senior partner at law firm Zaiwalla & Company.

Zaiwalla, who last year represented Iran's Bank Mellat and successfully got EU and UK sanctions against it quashed, said that there is a legal process in place for appealing sanctions and that he expects legal avenues to be pursued should more severe measures be enforced.

"One of two ways that this is likely to be accomplished is for individuals to appeal against the applied sanctions to the UK courts on the basis that sanctions do not apply as the government has erred by putting the person in question on the sanctions list with the reason being that the person does not have any influence over Russia's Ukraine policy," said Zaiwalla.

In response to the annexation of Crimea by Russia in April and Moscow's alleged backing of separatists in Ukraine, the EU and the US have imposed sanctions targeting a number of senior Russian officials with close ties to Russian president Vladimir Putin, as well as several companies and the country's defence and finance industries.

The issue of a sanctions crackdown has potential implications for the wealth management industry that has secured business from Russians and other wealthy individuals from the former Soviet Union and Eastern Europe in recent years (for details of a recent article examining how deeply these sanctions will bite, click here).

Zaiwalla warned that Russia stands to lose plenty in the power struggle. Should sanctions become more severe, he believes there will be capital flight from the country, foreign direct investment will grind to a halt and the economy will spiral into recession.

"It is reasonable to assume that the rising pressure on both sides will ensure that all partners will be willing to bid each other to the table for talks soon. It is high time that the world decision-makers decide to constitute a genuinely independent international court whose decision would be enforced by all the countries in the world. This is necessary to bring about a more enlightened world order," said Zaiwalla.

Embargo

So far, in retaliation to sanctions, Russia has imposed an embargo on food imports from the EU, US and some other Western countries, leading the European Commission to promise €125 million ($165.1 million) in financial support to EU vegetable and fruit growers.

However, according to a recent report by ING Bank, the potential effects of the Russian embargo on imports of Western food go far beyond the effects on these products and potentially adds up to a yearly production loss of $6.7 billion for the EU, putting 130,000 jobs at stake.

"Germany would suffer the biggest production loss in euros and in Poland most jobs are at stake. If we take into account the differences in the size of the economies, the Baltic states would be hit hardest," the report said.

Chris Weafer, a partner at Moscow-based consultancy Macro-Advisory, said that while the sanctions imposed so far may have had some influence on the Kremlin's decision-making, they will not in any way divert the president Vladimir Putin from his main goals.

"Putin's main goal is to create a buffer zone in east Ukraine where the regional government can build links with Russia and have some autonomy from Kiev, albeit still part of Ukraine. That way Russia can effectively block any move by Ukraine into NATO. This is a key priority for Putin and he will be prepared to suffer a much bigger expansion of sanctions," said Weafer.

"In any case, Russia is in good shape to withstand sanctions in terms of its balance sheet. There is no risk of a complete economic collapse or of defaults; only of slower growth. That is because Russia has $190 billion in two sovereign wealth funds and has a budget surplus thanks to higher oil and a weaker rouble. It can therefore use available financial resources to maintain domestic financial stability even if sanctions expand and cause a growth slowdown," Weafer added.