Financial Results
Legal Accruals Of $600 Drag Down Citigroup's Q3 Earnings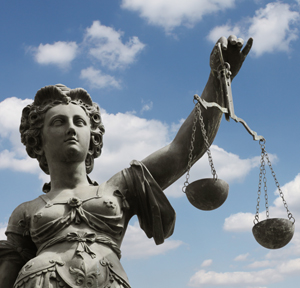 The US banking group has cut its third-quarter earnings only two weeks after reporting its numbers, citing heavy legal expenses. The bank also said it faces a US criminal probe into its forex business.
Citigroup has lowered its third quarter earnings only two weeks after reporting its financial results, citing legal expenses. The bank also revealed it is facing a US criminal probe into its foreign exchange business.
The firm said in a statement that it had revised its third quarter 2014 net income from $3.4 billion to $2.8 billion, due to a $600 million increase in legal accruals. Earnings per share fell from $1.07 to $0.88.
"The increase resulted from rapidly-evolving regulatory inquiries and investigations, including very recent communications with certain regulatory agencies related to previously-disclosed matters," Citi said in a statement.
A quarterly regulatory filing made to the US Securities and Exchange Commission shortly after the statement was released gave details of the ongoing regulatory inquiries the bank is involved in.
Citi said it was currently being investigated for foreign exchange improprieties by government and regulatory agencies in the US, including the Antitrust Division, the Criminal Division of the Department of Justice and the Commodity Futures Trading Commission.
Citi also disclosed that its foreign exchange business was being investigated by the UK Financial Conduct Authority and the Swiss Competition Commission.
The bank said it was cooperating fully with these and related investigations and inquiries.
Citi is one of six banks, including UBS, Barclays, HSBC, JP Morgan Chase, and the Royal Bank of Scotland, expected to reach a settlement later this year with the FCA over its manipulation of the foreign exchange market.
Last week, Royal Bank of Scotland announced in its quarterly results that it had set aside £400 million ($639.1 million) to cover potential legal costs for manipulating the foreign exchange market. Barclays also said that it had reserved £500 million for the potential outcome of investigations into forex trading.
Earlier this month, Citi revealed the findings of an investigation, initiated in July, into the activities of a legacy Banamex unit in Mexico which provided personal security services.
The investigation uncovered illegal conduct, including fraud in the range of $15 million, the unauthorized providing of security services to outside parties, and the use of intercepted telecommunications. The unit is being disbanded and security services will be provided by Citi's global security function.
Meanwhile, in July it paid $7 billion to US authorities to settle claims that it mislead investors about securities containing toxic mortgages in the run up to the financial crisis.
Citigroup Inc gained 0.95 per cent on Thursday and closed at $53.15.