Surveys
Investment Returns, Trust Remains Key; Luxury Lifestyle Got A Bit Cheaper In 2014 - Julius Baer/BoC Report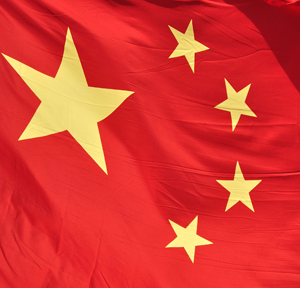 A joint report on wealth trends in Asia by Bank of China and Julius Baer shows that returns and trust remain vital for clients while the average cost of luxury living has actually declined.
Chinese high net worth investors are broadly positive on risk assets, but still have a desire to hold safe-havens such as gold and regard investment performance and trust as among the main markers for choosing a bank, according to a joint report by Bank of China and Julius Baer.
The 71-page report examines what clients want from a private bank, while it also gives an update on price trends for luxury goods and services across Asia, showing education remains a big cost issue. Julius Baer launched its lifestyle index in 2011 to follow living costs for millionaires in 11 Asian cities. Separately, the Zurich-listed firm has worked with BoC to launch an index that covers 12 cities on the Chinese mainland for the first time.
The collaboration on the report is notable and shows how the Swiss private bank has said it wants to make Asia its second "domestic market".
"Our strategic partnership with Bank of China comes as the economies in the region are becoming increasingly synchronised and financially integrated. It is clear to us that the combination of these factors, together with the internationalisation of the renminbi, [shows]Asia's growth drivers are evolving rapidly," Boris Collardi, Julius Baer's chief executive, said in the report.
This study sampled some of Bank of China's onshore private banking clients. In June 2014, Bank of China interviewed 200 private banking clients in face-to-face meetings. The average age of respondents is 45 and there is an even split between men and women. Sixty per cent of the respondents have been clients of Bank of China Private Banking for over two years.
What clients want
Structured products with capital protection remain the preferred investment vehicle, but foreign exchange-linked products, bonds and overseas equities were listed as being of interest over the coming 12 months, the report found. In terms of cross-border investing, the top two interests over the next 12 months are to invest overseas financially (44 per cent) and buy properties (40 per cent). In terms of investment destination, the US and Canada (61 per cent) took the top spot, followed by Hong Kong (34 per cent), Australia (21 per cent), continental Europe (15 per cent) and the UK (11 per cent) tying with Singapore (11 per cent) in fifth place.
The preferred long-term investment is property (53 per cent). As for gold – traditionally a popular asset in Asia - respondents see the longer term value of holding gold (35 per cent) in their portfolios, but have limited return expectations in the shorter term. Equities (14 per cent) ranked last as a 'long-term investment'.
Index
The expanded pan-Asia Julius Baer Lifestyle Index rose 1.1 per cent in local currency terms in 2014, but declined by 5.3 per cent when moves against the dollar are factored in.
One possibly surprising take-home point from the report is that in dollar terms, living a life of luxury in Asia in four of the original cities that Julius Baer tracked in its index (created in 2011) – Hong Kong, Singapore, Mumbai and Shanghai – has become cheaper. Standard inflation averaged 4.5 per cent in the four cities, and has fallen 6.9 per cent in dollar terms over the latest 12 months.
There are some eye-catching mixtures of price trends. On average, across Asia in local currency terms, the highest increases are university tuition (30 per cent), ladies' shoes (8 per cent) and hospital stays (4.9 per cent). The largest declines were recorded in business class air travel (-20 per cent), jewellery (-13 per cent) and golf club memberships (-11 per cent).
As far as the new Julius Baer – Bank of China Lifestyle Index is concerned, the 12 cities in the index come from four regions. Bohai Economic Rim (Beijing, Tianjin, Dalian), Yangtze River Delta Zone (Nanjing, Shanghai, Wuxi), Pearl River Delta Zone (Guangzhou, Jiangmen, Huizhou) and the Western China Emerging Zone (Chongqing, Chengdu, Xian). Items covered are business registration fees, dental implants, first class domestic air travel, golf club memberships, hospital, hotel suites, luxury property and wedding banquets.
The highest average costs are found in the Bohai Economic Rim, with a significant gap between Beijing and the other two member cities (Tainjin and Dalian). The lowest costs can be found in the Western China Emerging Zone – as well as the gaps between the three cities (Chongqing, Chengdu and Xian) are the smallest.
Expensive learning
Within the Julius Baer Lifestyle Index, the education-related components (university tuition and boarding school fees) have shown the most consistent increases, double-digit increases since 2011. Julius Baer commissioned a survey of more than affluent 800 parents across Beijing, Shanghai, Hong Kong, Mumbai and Singapore, to ascertain their attitudes, preferences and expectations in terms of investing for their children's futures.
Parents in Beijing and Shanghai (98 per cent) have the highest expectations that their children will achieve advanced degrees (Bachelor degree or above).
Singapore (64 per cent) stands out for the strongest preference for local universities. Parents in China (66 per cent) have the clearest preference for overseas education, in particular the US and UK. This echoed the results of the Bank of China private banking survey in terms of desired overseas investment destinations.
Parents in Mumbai (91 per cent), Beijing and Shanghai (88 per cent) have the strongest expectation that their children will enjoy higher incomes than themselves.