Financial Results
Switzerland's Vontobel Upbeat Over US Prospects, Asia Remains Strong - CEO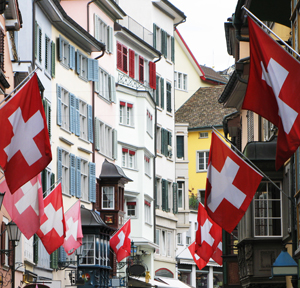 The Swiss private banking and investment house is in confident mood about business momentum in the US, Asia and other regions, its CEO says.
Private banking revenues in the US are expanding at around 10 per cent a year for Switzerland-headquarteredVontobel while the firm is confident about growth trends in regions such as Asia, its chief executive says.
The firm, which had SFr172.7 billion ($184.6 billion) of client asset as at the end of June this year, is benefiting from its move to obtain a full Securities and Exchange Commission licence in 2009 and to have ensured that it had cleared up any issues surrounding allegedly undeclared money from US clients long before recent moves by US authorities against Swiss banks, CEO Zeno Staub told journalists. Other factors have also been positive for the business in the US.
Vontobel, which is majority-owned by members of the Vontobel family dynasty and 33 per cent publically traded on the stock market, has had a presence in the world's biggest economy since 1984. It recently chose to be a Category 3 bank under the US-Swiss programme, which means it is satisfied it has no outstanding issues surrounding undeclared US clients. (The programme was agreed by the countries last August and so far, around a third of Switzerland's 300-plus financial firms are said to have made a decision, under various categories.)
Staub said his firm's presence in the US is necessary, when asked why and how Swiss firms could make a go of forging a successful banking and investment business in the country, considering the recent US-Swiss spats about offshore money.
"As an asset manager, you can't cut out the US from your map; it just isn't realistic. You have to be in the US if you want to have a global asset management franchise," he said. Vontobel manages around SFr25 billion of money for US clients – a mixture of institutions and private clients, he said.
As the US stock market, by market value, accounts for at least 40 per cent of the global total, it is essential for such a firm to be operating in the US, he said. It is also a lucrative market: US private clients pay, typically, around 80 basis points for advice as a percentage of AuM, compared with 50 bps in Germany, he continued.
Vontobel recently reported interim figures showing group net profit of SFr73.5 million, a 3 per cent year-on-year decrease. AuM rose 6 per cent from the end of 2013. Pre-tax profit was SFr88.8 million, unchanged on a year ago. The firm has around 1,400 employees globally, in regions including Asia; it has a BIS Tier 1 ratio of 21 per cent. Vontobel provides private banking, investment banking and asset management. It was founded in 1924.