People Moves
EXCLUSIVE: Former BNP Paribas Wealth Manager Hired By Rival In Hong Kong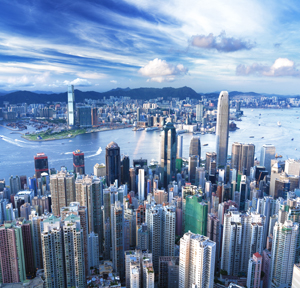 This publication has another exclusive on hiring in the Asian wealth management market - this time with a former BNP Paribas manager making a move.
Former BNP Paribas wealth manager Helen Tong has been appointed by UBS, in Hong Kong, this publication can exclusively report. It is understood that Tong, who had been at the French bank for a month, previously worked at JP Morgan. She is due to join the bank in November.
UBS declined to comment; this publication was unable to pinpoint Tong's exact business title at the time of going to press.
Tong is understood to be joining the team led by Terry Tung, who recently joined the Swiss lender, involved in running its Greater China ultra high net worth group. He will start in early September with the post of executive director. He has previously worked at HSBC Private Bank and before this, Credit Suisse.
Early in August, this publication exclusively reported that Jocelyn Ong, formerly of Morgan Stanley, had joined UBS working in the ultra high net worth team at the Swiss banking group. She had been a private banker focusing on the Singapore and Malaysia market. Separately, Eric Kang, who had also worked at Morgan Stanley Private Wealth Management, has joined UBS as a desk head.
Patricia Quek, who had been team head, Indonesia ultra high net worth at UBS, is transitioning to a new role as country team head for the Indonesian market, effective from next January. As a result, she is a peer of Paulo Flury, head of UHNW Indonesia; both these persons report to Joseph Poon, head of UHNW, Southeast Asia, at UBS.