Legal
Deutsche Bank Fined £4.7 Million For Reporting Errors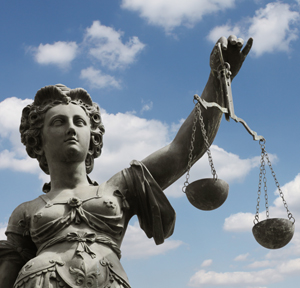 Deutsche Bank AG London Branch has been fined £4.71 million by the UK's Financial Conduct Authority for incorrectly reporting transactions between November 2007 and April 2013.
The London branch of Germany's Deutsche Bank has been fined £4.71 million ($6.9 million) by the UK's Financial Conduct Authority for incorrectly reporting transactions between November 2007 and April 2013.
The FCA said in a statement that Deutsche breached its rules on transaction reporting by failing to properly report 29,411,494 equity swap contracts for difference transactions. The failure affected all of Deutsche's equity swap CFD transaction reports between November 2007 and April 2013, the FCA said.
A transaction report is a data set submitted to the authority that relates to an individual financial market transaction which includes details of the product traded, the firm that undertook the trade, the trade counterparty and the trade characteristics.
"We have repeatedly highlighted the importance of accurate transaction reporting and taken enforcement action against a number of firms" said Tracey McDermott, the FCA's director of enforcement and financial crime.
"There is simply no excuse for Deutsche's failure to get this right. Other firms should be in no doubt about our continued focus on this issue," she added.
Deutsche Bank becomes the tenth firm to be fined by the FCA for transaction reporting breaches. Other companies that have been fined include Barclays, Credit Suisse, Instinet, Getco, Commerzbank, Société Générale, City Index, James Sharp & Co, Plus500UK and RBS.
The FCA said that it was "particularly concerned" because it had previously provided extensive guidance to firms on how to submit and check reports and had previously issued Deutsche with a private warning in relation to other similar transaction reporting failures.
"In March 2013 a software coding issue in our reporting system for certain CFD and swap transactions was identified. We immediately undertook a complete review of our transaction reporting systems to rectify the problem and strengthen our control framework," Deutsche Bank said in a statement.
The regulator said the size of the fine reflected the number of misreported transactions. After Deutsche agreed to settle at an early stage of the investigation, the fine was reduced by 30 per cent.
Earlier this week, the FCA fined Royal Bank of Scotland and NatWest £14.4 million for "serious failings" in their advised mortgage sales business.
According to the watchdog, the firms failed to ensure that advice given to customers was suitable. Two reviews of sales from 2012 found that in over half the cases the suitability of the advice was not clear from the file or call recording.