Investment Strategies
Investec, Rothschild Frown On Geopolitical, Other Risks; Warier On Equities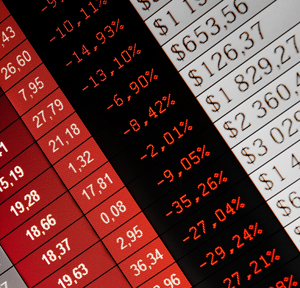 Geopolitical and some economic risks are rising, prompting some wealth managers to take a more cautious view about the stock market.
Wealth managers are becoming increasingly concerned that the rise in equity markets seen since the 2008 crash has run its course for the time being.
Investec Wealth & Investment, the UK private client investment house and part of Investec, the bank, advised clients to cut UK and European stocks exposure.
At Rothschild Wealth Management, meanwhile, the firm said "we have become increasingly concerned about the number and magnitude of risks. After being positive on equities for some time, we believe it could be time to reduce risk in portfolios and recommend focusing on hedging and diversifying strategies". It noted that geopolitical risks – as seen in east Ukraine and Iraq – have risen significantly, with the potential to hit markets.
At Investec, its latest asset allocation committee called for a 2 per cent drop in funds invested in equities for a balanced portfolio, with a cut of 1 per cent from UK equities and 1 per cent from European stocks, the firm said in a statement. IW&I has £2.4 billion under management in the UK, which means the move equates to a fall of around £430 million ($721 million) in client funds from equities. It recommends putting the funds into cash.
The firm said equity volatility has been low for some time and was due to rise.
"Although downside is limited, expectations of an interest rate rise in the UK have already had an impact on currency conversion for UK based corporates, with approximately 75 per cent of profits for FTSE 100 companies originating from overseas activities," it said. "With UK GDP recovering strongly, the committee also noted the historically strong correlation between GDP growth and wage inflation. The Bank of England has noted that wage inflation is now one of its closely-watched criteria in assessing interest rate policy," Investec said.
On European equities, Investec said as eurozone growth and forward economic indicators pointing to weak momentum - and the European Central Bank's forthcoming stress tests on the banking sector expected to weigh on investor sentiment in the near term – it decided to cut exposure.
Following these changes, a balanced portfolio under IW&I's discretionary management will contain 36 per cent UK equities, 6 per cent European equities and 5 per cent.
Rothschild's view
"China's financial system and growth prospects remain vulnerable to a credit bubble. Yet the eurozone is perhaps the weakest link in the global economy. The recent crisis at one of Portugal's largest banks, Banco Espirito Santo, illustrates how quickly market nerves can return. Another worry is that the region's economic recovery has been uneven. Germany drove what little growth there was in the first quarter. The French economy, the second-largest in the eurozone, stagnated, while Italy's, the third-largest, contracted. Low inflation represents an additional threat," Rothschild Wealth Management said in a note from its chief investment officer, Dirk Wiedmann.
The firm said equities remained, despite its caveats, the most attractive asset class because abundant liquidity and repressed interest rates and a recovery in economies should boost markets; improved earnings prospects are supportive of prices, despite any risk of higher rates. The firm remains positive on "real assets" such as gold and property, as well as inflation-linked securities at a time of concerns about the impact of massive expansion of the monetary base by central banks.